Dorothy Wickenden discusses The Agitators: Three Friends Who Fought for Abolition and Women's Rights.
About this event
*If you have registered but not received a Zoom access link via an Eventbrite reminder email, please email programs@provath.org for assistance.
In The Agitators: Three Friends Who Fought for Abolition and Women's Rights, Dorothy Wickenden - longtime executive editor at The New Yorker - traces the history of women's progressive politics in the US through the lives of Harriet Tubman and two of her close friends: Frances Seward, an abolitionist and sub rosa adviser to her husband, Secretary of State William H. Seward; and Martha Coffin Wright, an organizer of the 1848 Seneca Falls Convention, who became the key associate of Elizabeth Cady Stanton and Susan B. Anthony in the women's rights movement, and a close colleague of Frederick Douglass in the fight for abolition. Before women could be elected and participate in Congress, they made their impact behind closed doors - and readers get the story of abolition, the Underground Railroad, the early women's rights movement, the Civil War, and much more, told from the letters these women wrote to each other.
Many of the most prominent figures in the history books - Lincoln, Seward, Daniel Webster, Douglass, Charles Sumner, John Brown, Harriet Beecher Stowe, William Lloyd Garrison - are seen through the discerning eyes of the protagonists. So are the most explosive political debates: about women's roles and rights during the abolition crusade; emancipation, and the arming of Black troops; and about the true meaning of the Declaration of Independence and the Constitution.
The Agitators by Dorothy Wickenden is available for purchase through the Brown Bookstore (use Promo Code EVENT10 for 10% discount) and other local independent booksellers.
--
Dorothy Wickenden is the author of The Agitators: Three Friends Who Fought for Abolition and Women's Rights and the New York Times bestseller Nothing Daunted: The Unexpected Education of Two Society Girls in the West. Nothing Daunted was a Times Book Review Editors' Choice, and was named a best book of the year by The Washington Post, The Atlantic, Entertainment Weekly, and The Boston Globe. The executive editor of The New Yorker since 1996, Wickenden also writes for the magazine and hosts its weekly podcast "Politics and More." She and her husband live in Westchester, New York.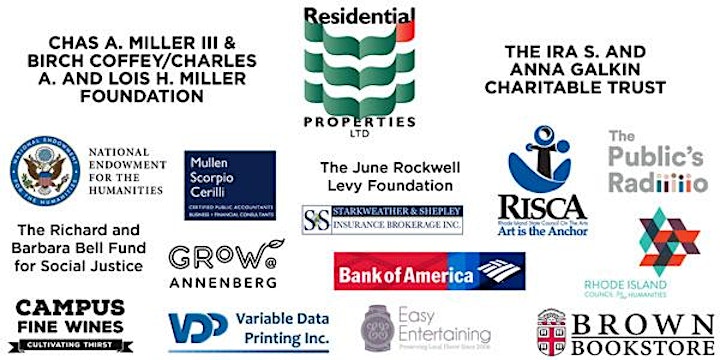 Date and time
Location
Refund policy
Organizer of EX LIBRIS: The Agitators
The Providence Athenaeum enriches the mind, inspires the spirit, and elevates public discourse.
As an independent, member-supported library and cultural center located on Providence's historic Benefit Street, the library has welcomed illustrious writers, spirited thinkers, and intellectual community members through its doors over its nearly 200 years of existence to engage in reading, conversation, and debate.