Professor Fran Leazes explores North Burial Ground and some of the individuals interred there.
About this event
The Providence North Burial Ground is the largest public cemetery in Rhode Island and the second largest green space in Providence, but only recently has it begun to receive the attention it deserves as a public asset for understanding the history of the city, state, and region and as a potential contributor to the economic development of Providence. Fran Leazes will present an overview of North Burial Ground: its purpose, history, unique features, its place in the community, and a few sketches of individuals interred there. Because this program is so close to Halloween there may be an opportunity to meet a few of the residents of the Providence North Burial Ground...
--
Francis J. Leazes Jr has been is a Professor of Political Science and Public Administration at Rhode Island College for 34 years. He is a graduate of the College of the Holy Cross and holds advanced degrees in History, Public Administration and Political Science from the University of Massachusetts (Amherst) and the University of Connecticut (Storrs). He is the co-author of Providence: The Renaissance City with Mark Motte.
In 2010 he created North Burial Ground (NBG) Project with the help of RIC colleagues and the financial support of the Rhode Island Council for the Humanities. He has directed the NBG Project since then. To date six on-line walking tours of Providence Rhode Island's historic North Burial Ground cemetery featuring 129 individuals have been created.
For four years Professor Leazes and the NBG Project with the cooperation of the Providence Parks Department, the Friends of Providence Parks and the Friends of NBG and Randall Park has produced a Halloween Walking Tour of the North Burial Ground which, prior to Covid, attracted about 150 each year. These tours feature 6-7 different individuals each year who return to tell their story.
Fran Leazes made his debut in 2016 as a documentary film maker with "A Road to the Alamo: The Albert Martin Story" which has been broadcast numerous times on the Rhode Island PBS station WSBE-36. His film company Elmcrest Films LLC completed a second documentary entitled "A Perfect Place in Providence: The North Burial Ground", also has been broadcast on WSBE. A third documentary entitled "The Price of Admission," which is about Black baseball in Rhode Island, is nearing completion, while a fourth based on Rhode Island, World War I, and the 1918 flu epidemic is in pre-production.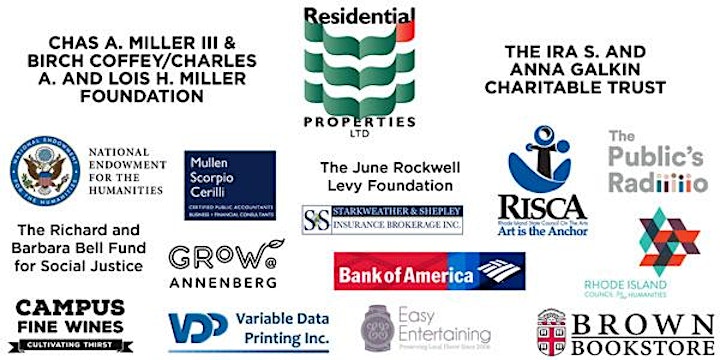 Date and time
Location
Refund policy
Organizer of EX LIBRIS: North Burial Ground
The Providence Athenaeum enriches the mind, inspires the spirit, and elevates public discourse.
As an independent, member-supported library and cultural center located on Providence's historic Benefit Street, the library has welcomed illustrious writers, spirited thinkers, and intellectual community members through its doors over its nearly 200 years of existence to engage in reading, conversation, and debate.