Filmmaker and director Betsy West discusses the documentary My Name Is Pauli Murray.
About this event
*If you have registered but not received a Zoom access link via an Eventbrite reminder email, please email programs@provath.org for assistance.
Filmmaker and director Betsy West (RBG) joins us to discuss her new project, My Name Is Pauli Murray. Fifteen years before Rosa Parks refused to surrender her bus seat, a full decade before the U.S. Supreme Court overturned separate-but-equal legislation, Pauli Murray was already knee-deep fighting for social justice. A pioneering attorney, activist and dedicated memoirist, Murray shaped landmark litigation - and consciousness - around race and gender equity. As an African American youth raised in the segregated South - who was also wrestling with broader notions of gender identity - Pauli understood, intrinsically, what it was to exist beyond previously accepted categories and cultural norms. Both Pauli's personal path and tireless advocacy foreshadowed some of the most politically consequential issues of our time. Told largely in Pauli's own words, this documentary is a candid recounting of that unique and extraordinary journey.
Registered attendees will receive a link to a free viewing of the documentary on Prime Video before the program.
My Name is Pauli Murray is available to stream on Prime Video.
--
Betsy West is an Academy Award®-nominated, Emmy-winning director/producer of RBG (Magnolia, Participant, CNN Films, 2018), along with Julie Cohen. She was the executive producer and lead interviewer of the MAKERS (PBS/AOL, 2012) documentary and digital series about the modern women's movement, and the feature documentary The Lavender Scare (PBS, 2019.) As an ABC News producer and executive producer of the documentary series Turning Point, she won 21 Emmy awards. A graduate of Brown University, Betsy is the Fred W. Friendly Professor Emerita at Columbia Journalism School. Most recently, she and Cohen directed JULIA (Imagine Entertainment/CNN Film/Sony Picture Classics), which is being released in 2021.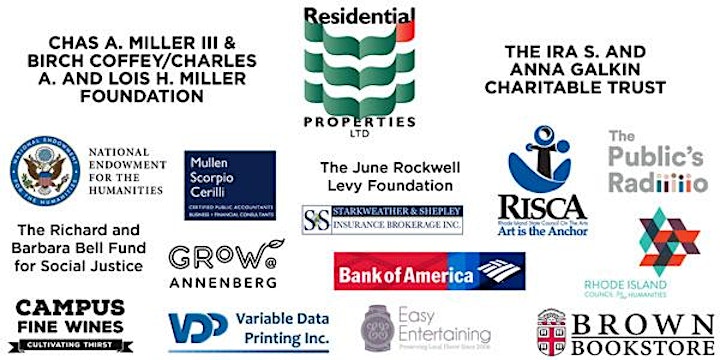 Date and time
Location
Refund policy
Organizer of EX LIBRIS: My Name is Pauli Murray
The Providence Athenaeum enriches the mind, inspires the spirit, and elevates public discourse.
As an independent, member-supported library and cultural center located on Providence's historic Benefit Street, the library has welcomed illustrious writers, spirited thinkers, and intellectual community members through its doors over its nearly 200 years of existence to engage in reading, conversation, and debate.