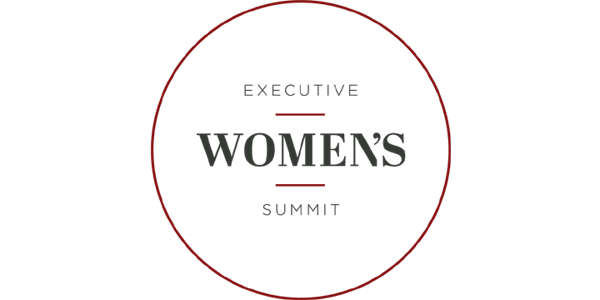 EWS Gathering:"The Great Resignation: Navigating the New Talent Landscape"
Location
Lucy's Restaurant
5345 Land Mark Place
Greenwood Village, CO 80111
Refund policy
Refunds up to 1 day before event
Sales Have Ended
Ticket sales have ended
Join Zoom Meeting https://us02web.zoom.us/j/9495847669?pwd=bTF2NkR6ODdSTUk2YXpuVFlSSHlxUT09 Meeting ID: 949 584 7669 Passcode: 9495847669
The Great Resignation is now The Great Reallocation. Join an interactive discussion to learn how leaders are "arming" themselves for battle.
About this event
What: June 21 EWS Gathering - this special event is designed for cross-functional, female leaders who value thought leadership, influence and brand development, and authentic, senior-level networking with their peers.
When: Tue, June 21, 4:00pm-6:30pm Mountain Time
Topic: "The Great Resignation (Reallocation): Navigating a New Talent Landscape" | Presented by Kristen Kenton (President, Executive Women's Summit & Kenton Talent Management) and Saralyn Crock (Area Vice President, Gallagher)
Where: Hosted in-person at Lucy's Restaurant in the Landmark Comedy Club: 5345 Landmark Pl., Greenwood Village, CO 80111 - Howlett Room, 2nd floor | This event is also hosted virtually (Zoom link prvided upon completing registration)
Who's Invited: This gathering has been designed exclusively for female leaders
We are grateful for your referrals and support spreading the word (feel free to share this information with other female leaders throughout your organization/ network).
Agenda:
4:00-4:30pm - Welcome, Registration, Drinks & Apps
4:30-6:00pm - Interactive Topic Discussion | Q&A: "The Great Reallocation: Navigating the New Talent Landscape", presented by Kristen Kenton & Saralyn Crock
6:00-6:30pm Small Peer Group Networking
6:30pm - Close | Thanks
Meet Our Keynote Speakers:
Kristen Kenton, President, Executive Women's Summit & Kenton Talent Management
Kristen serves as an Executive Recruiter and Talent Strategist to cross-functional leaders within small-middle market companies and private equity firms across the country. Kristen's passion for diversity and leadership excellence led to the development of the Executive Women's Summit (www.executivewomenssummit.com) in 2007. In 2016, Kristen partnered with a diverse group of C-level business experts and I/O Psychologists to launch the EWS University (EWSU), an intensive leadership development and emotional intelligence program designed exclusively for senior-level, professional women that are committed to "leveling up" as leaders and human beings. Kristen is passionate about relationships and family. Outside of work, she enjoys travelling, cooking, and spending time with her husband and young children.
Saralyn Crock, Area Vice President, Gallagher
As Area Vice President, Saralyn consults with CFO's, HR leaders and C-Suite Executives to effectively attract and retain employees, increase profitability, and manage risks related to her client's #1 resource...their people. Saralyn's expertise lies in her innate ability to advise clients through strategic solutions that encompass culture, wellbeing, effective employee communications, and employee engagement/ retention. Outside of her professional pursuits, Saralyn can be found in the Rocky Mountains hiking, biking, skiing, or stand-up paddling.
Topic Summary & Key Take-Aways:
We are now painfully aware that businesses are really struggling to hire, engage, and retain top talent. Our "post-pandemic" talent landscape has become so volatile and competitive that it has been coined "The Great Resignation". We believe the Great Resignation is actually the Great Reallocation. Today (perhaps more than ever), we are asking ourselves three, critical questions:
Am I passionate about my job/ work (is this what I was always meant to do)?
Do I respect and enjoy the people I work with (and the company I work for)?
Am I being compensated equitably for my work?
In many cases, if the answer is "no" to any of these questions, people are simply resigning. Perhaps Covid has emboldened us via the painful reminder that life is precious, and we should honor the little time we have on this earth. Or maybe we are simply growing tired of the sacrifices that society tells us we must make in order to be successful, valued, and worthy?
Whatever the cause, we must arm ourselves as leaders in order to win this new talent battle. Counterintuitively, the "weapons" we need to emerge victorious may not exist within our current arsenal. To ensure that we emerge triumphant, we can't just survive. We must learn how to thrive.
Key Discussion Points & Take-Aways:
Explore emerging business, social, political, and economic trends driving the Great Reallocation.
Learn what best-in-class organizations and leaders doing to compete and win.
Discover critical tools and techniques to hire, develop, and retain "A-talent" in alignment with organizational resources, values, and objectives.
Equip ourselves and others to create and sustain healthy, inspiring, and contagious cultures.
Unpack the myths and facts associated with effective employee engagement.
About the Executive Women's Summit: www.executivewomenssummit.com. The EWS was created to provide business and community leaders the opportunity to connect with their senior-level peers and build mutually beneficial, authentic relationships. No vendors are permitted.
Established in 2016, the EWS University is a six-month/ six-session leadership development and emotional intelligence program designed exclusively for women that are committed to "leveling up" as leaders and human beings. EWSU cohorts are hosted annually(April-September). Contact Kristen Kenton for more information.
A note from the EWS President & Founder:
"I founded the EWS to serve as a fiercly unique and exclusive platform for cross-functional leaders to expand their thought leadership expertise, develop a powerful sphere of influence, and discuss critical topics that inspire and enbale participants to create the personal and professional lives they desire. "
- Kristen Kenton, President & Board Chair
This event would not be possible without the support of our dedicated sponsor-partners:
Gallagher (www.ajg.com) | Brown & Caldwell (www.brownandcaldwell.com) | Omnicell (www.omnicell.com) | Pacific Dental Services/ Smile Generation (www.smilegeneration.com)
The EWS partners with Threads Worldwide, a social-impact business based in Denver. Threads works to decrease the impact of Covid in communities throughout eight developing countries through the fair trade of handmade jewelry. View their gorgeous jewelry made by global artisans here: www.threadsworldwide.com/order/wanderlust?u=angelamelfi
See you on June 21!
We hope all participants will share the invitation to this unique event with qualified leaders throughout their organizations/ networks. As a reminder, the EWS is intentionally exclusive - and focused on elevating diversity and women in leadership (with individuals that lead, inspire, and manage teams). Thanks!
Kristen Kenton | President/ BOD Chair | The Executive Women's Summit, www.executivewomenssummit.com
Kenton Talent Management | www.kentontalent.com | Cell: 949-584-7669