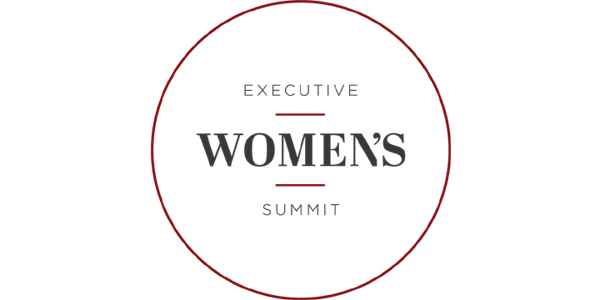 EWS Co-ed & Multigenerational Event, Life Lessons of a Holocaust Survivor
Refund policy
Refunds up to 1 day before event
Sales Have Ended
Ticket sales have ended
Join Zoom Meeting https://us02web.zoom.us/j/9495847669?pwd=bTF2NkR6ODdSTUk2YXpuVFlSSHlxUT09 Meeting ID: 949 584 7669 Passcode: 9495847669
Coed & Multigenerational EWS Gathering | Dr. Erica Miller - "Guts, Grit and Gusto: Life Lessons of a Holocaust Survivor"
About this event
What: EWS Co-ed & Multigenerational Gathering
When: Tue, April 12, 4:00pm-6:30pm Mountain Time
Topic: Dr. Erica Miller Presents: "Guts, Grit and Gusto: Life Lessons of a Holocaust Survivor"
Where: Hosted in-person at Lucy's Restaurant in the Landmark and virtually (Zoom link provided upon completing registration)
Who's Invited: Attendance is limited to all leaders at the Director-level and above within middle market and large organizations exceeding $10mm and/or 50+ employees. For this multigenerational event only, participants are encouraged to invite one "Millennial guest" (mentee, subordinate, relative, etc.).
Note from the EWS President & Founder:
This is a very unique and memorable opportunity to hear from Dr. Erica Miller, one of very few remaining Holocaust survivors (she was in a Ukrainian concentration camp at age seven). Dr. Miller is hands-down one of the most impressive, optimistic, and brilliant human beings I've ever had the pleasure of meeting.
Dr. Miller will be joining us at Lucy's Restaurant in the Landmark (DTC) at 4pm on April 12 to lead an interactive and intimate discussion about "Guts, Grit, & Gusto - Life Lessons of a Holocaust Survivor".
This will be an intimate and inspirational discussion between cross-functional leaders throughout the local community. We are also encouraging qualified leaders to bring a millennial guest! I think it is so important that our "future" leaders learn the powerful and relevant lessons we will discuss at this event. I look forward to seeing you on April 12.
Meet Our Keynote Speaker:
Dr. Erica Miller and her family were among thousands of Jews herded into cattle cars and imprisoned in a Nazi holding camp in Mogilev, Ukraine, when she was just seven. After living in a concentration camp for several years, her family emigrated to Israel in 1949, when she was 15. She served in the Air Force proudly from 1954-1956. Next, Dr. Miller was able to attend University of Judaism (now American Jewish University) to pursue a degree in Hebrew education. In 1970, Erica returned to school and eight years later, graduated with a Ph.D. in clinical psychology. Shortly afterwards, her and her husband opened a chain of mental health clinics throughout Los Angeles and Orange County. In addition, they ran California Diversion Intervention Foundation, a non-profit organization, offering programs to serve the needs of the substance abuse and domestic violence population referred by the Courts. Today, in addition to public speaking, Dr. Miller oversees her family's real estate business in Austin, Texas. She's written three books, "The Dr. Erica Miller Story: From Trauma to Triumph, "Don't Tell Me I Can't Do It: Living Audaciously in the Here and Now" and the international best-seller, "Chronologically Gifted: Aging with Gusto!"
Topic Summary & Key Take-Aways:
We have all faced significant hardships, particularly as we navigate the COVID-19 landscape. Now more than ever, it is critical for leaders to remain positive and visionary - to motivate themselves and others to strive for fulfillment, excellence, gratitude, and hope.
Dr. Erica Miller is a highly gifted speaker, author, clinician, mother, and wife. Join our interactive and impactful discussion as Dr. Miller shares her learning lessons as a young girl in the Holocaust, and how they led her to personal and professional success.
Additionally, we will discuss:
Level-up with Guts, Grit and Gusto. Embrace key life lessons from a Holocaust survivor.
The art of becoming "chronologically gifted', and aging with acceptance and enthusiasm.
A clinician's perspective on aligning physical and mental health.
Living in the here and now - the power of presence, optimism and self-reliance.
About the Executive Women's Summit: www.executivewomenssummit.com. The EWS was created to provide business and community leaders the opportunity to connect with their senior-level peers and build mutually beneficial, authentic relationships. No vendors are permitted.
Additionally, the EWS University, our six-month/ six session leadership development and emotional intelligence program (launching in April 2022), is designed exclusively for women that are committed to "leveling up" as leaders and human beings. Contact Kristen Kenton for more information.
This event would not be possible without the support of our dedicated sponsor-partners:
Gallagher (www.ajg.com) | Brown & Caldwell (www.brownandcaldwell.com) | Charter Communications/ Spectrum (www.spectrum.com)
The EWS partners with Threads Worldwide, a social-impact business based in Denver. Threads works to decrease the impact of Covid in communities throughout eight developing countries through the fair trade of handmade jewelry. View their gorgeous jewelry made by global artisans here: bit.ly/ewsandthreadsworldwide.
We hope all participants will share the invitation to this unique event with qualified leaders throughout their organizations/ networks. As a reminder, the EWS is intentionally exclusive - and focused on elevating diversity and women in leadership (with individuals that lead, inspire, and manage teams). Thanks!
Kristen Kenton | President/ BOD Chair | The Executive Women's Summit, www.executivewomenssummit.com
Kenton Talent Management | www.kentontalent.com | Cell: 949-584-7669