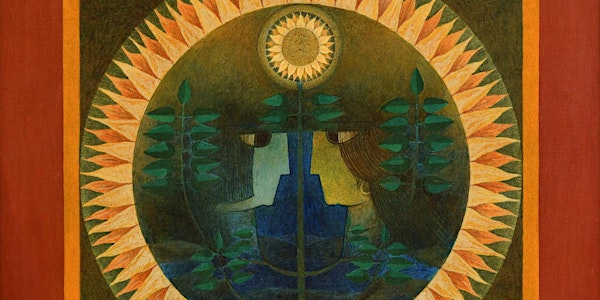 EWC Gallery Spotlight on South Asian Artists: India & Pakistan
Spotlight on South Asian Artists: India & Pakistan features artist lectures & musical performance inspired by Permanent Collection work
About this event
Our next East-West Center Gallery Spotlight features three South Asian artists: Asma Mahmud Hashmi, Sadaf Naeem, and the late Mohammad Yasin. All three artists lived and studied in Hawaiʻi as art students and we will hear from Asma and Sadaf on how their experiences here shaped their work. The event also premieres a musical performance by Brooklyn-based violinists Trina Basu and Arun Ramamurthy of Brooklyn Raga Massive, specially composed as a tribute to Yasin.
Asma Mahmud Hashmi is a London-based printmaker whose journey began in Pakistan and has carried her around the world with much success.
Sadaf Naeem is a current student of Fine Art at UH Mānoa, and has already made her mark on the Pakistani art scene.
Mohammad Yasin was a multimedia artist and recipient of several Indian national awards. He taught Fine Arts at Jamia Millia Islamia, New Delhi. An excerpt from a film on Mohammad Yasin by documentarian Aseem Asha Usman will be screened.
Pictured above: Detail from painting by Mohammad Yasin, part of EWC Permanent Collection and on display now in the EWC Gallery exhibition, "Beyond the Surface: EWC Permanent Collection Works".
Pictured below: Arun Ramamurthy & Trina Basu; Asma Mahmud Hashmi; Sadaf Naeem