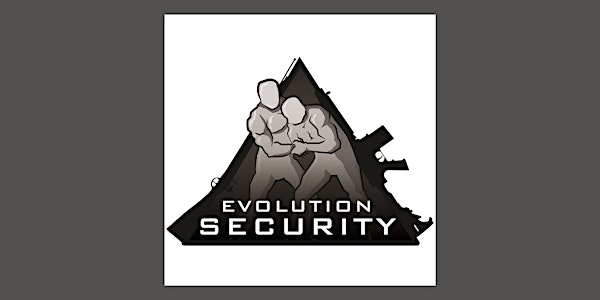 EvoSec Defensive Pistol I
8 Hr level 1 pistol course focusing on a fundamental defensive pistol platform from concealment.
Date and time
Saturday, June 11, 2022 · 8:30am - 4:30pm EDT
Location
17163 NC-27 17163 North Carolina 27 Sanford, NC 27332
Refund Policy
Contact the organizer to request a refund.
Eventbrite's fee is nonrefundable.
About this event
This course is an 8 hr level 1 pistol course focusing on a fundamental defensive pistol platform from the holster moving into dynamic shooting principles. Even though marksmanship is covered, it is a class that is more about marksmanship and gun handling skills from a fighting perspective. You will leave this class having a solid shooting platform and capable of defending yourself and/or a loved one in the event of a violent encounter.
Some of the covered curriculum
Cardinal Safety (life) Rules
Stance/Grip
Fundamentals of Marksmanship
The most important defensive shooting skill - Proper Concealed Carry Draw - Note: This class will start with shirts tucked in for non-concealed draw and will progress into concealment.
Reloads – Admin and Speed/Emergency
Basic Malfunction clearance
Strong Hand Only and Support Hand only firing solutions
Extreme Close Quarters Firing Solutions - For 0 to 3 feet entangled fights
Proper Practice – To include a safe and highly effective Dry Practice program (no ammo needed)
Instructor bio and equipment list below:
Eric Davis/ Lead instructor and president of EvoSec - website www.evosec.org
Army Veteran (nothing sexy)
Tours in Iraq and Afghanistan as a soldier and civilian
Certified Rangemaster Pistol Instructor
Instructor Level II/Black belt in Jeet Kune Do Concepts/MMA/Filipino MA under the late Terry Gibson/Darian Whittaker
Apprentice Instructor II in Thai Boxing under Ajarn Chai Sirisute, of World Thai boxing Association
Primary Martial Arts training now consist of Brazilian Jiu-Jitsu under Lee King and wrestling and weapons based grappling
Competitive Shooter, IDPA and various 2 or 3 gun matches
Firearms and Combatives training:
Rangemaster Instructor Development and Certification course
Tactical Speed Shooting -The Praesidium Group, Mike Brown
Multi-time Alum of Shivworks Extreme Close Quarters Concepts (ECQC), Craig Douglas
Shivworks Edge Weapons Overview (EWO)
Jiu Jitsu for Weapons Based Environment under Paul Sharp of Sharp Defense/Straight Blast Gym
Hayley Strategic Vehicle Carbine Darkness, Travis Haley
Pistol and Carbine under Jeff Gonzales of Trident Concepts
Pistol and Carbine under James Yeager of Tactical Response
Immediate Action Combatives -IA JiuJitsu and Pugilism - Cecil Burch
Complete Combatant - Cliff Byerly - Hill Country Combatives
Equipment list:
Eye and Ear protection Electronic Ear pro is preferred but not a must. Eye Pro should be wrap around type, if wearing glasses prefer side shields.
Pistol
3 magazines (min) or loaders if using revolver. If only have 2 mags we will make work
250 rounds of ammo
Holster (that fits your pistol) Note: We will be drawing from tucked in shirt at first and then move to drawing from concealment as class progresses. NOTE: No Serpa holsters (or any holster that uses a trigger finger release) unless the retention button has been removed.
Quality Belt
Wet weather jacket
Mag Carrier – Note if you do not have one that is also ok but preferable. If for some reason you do not have a mag carrier, you can reload from your pocket. (Will show preferred method).
Lunch, Snacks and water. We will eat lunch on site.
Sunscreen
Folding Chair is a big plus for lectures and breaks.
Note Book and Pin
Open Mind - You may decide to not use our techniques but we ask that you give them a try for duration of class and discard after.
Bonus items:
Two hand or medium size towels - one for wetting to keep cool in hot environment and second for being able to keep hands dry during training.
Medical/Trauma Kit (Instructor will have one on site, but always good to have).
SIRT Pistol or Blue gun trainer pistol
Ball cap or hat