Description
EvolveU Leadership
An Exciting Development Course for Emerging Leaders
EvolveU Leadership is an exciting new course designed for up and coming superstars that are ready to master the core principles required of any great leader. In this two-session interactive workshop, you'll master skills like communication, emotional intelligence, delegation, team building and so much more. Space is extremely limited so register today!
Our leadership series is perfect for up and coming leaders that have recently been promoted into leadership roles, as well as existing leaders that are looking to hone their skills and be more effective at leading teams. Each session is led by an instructor who brings valuable content to life through instruction and group exercises. You will apply key leadership concepts to real-world scenarios through interactive activities and quickly bring your leadership style to the next level.
Space in the EvolveU Leadership bootcamp is extremely limited since classes are intentionally kept small for maximum learning potential. Register today to reserve your spot for these exciting, career-building workshops - all spaces are first come, first served.
Where: Silver Spring Civic Center, Veterans Plaza
When:
February/March Sessions: February 22 & March 1, 8:30AM – 12:00PM
OR
May Sessions: May 9 & May 16, 8:30AM – 12:00PM
Cost:
February/March Sessions - Early Bird registration is $397 when you register by Jan 22. Cost is $597 after Jan 22. Registration closes on Feb 12.
May Sessions - Early Bird registration is $397 when you register by April 16. Cost is $597 register after April 16. Registration closes on May 7.
Continental breakfast will be served at each event.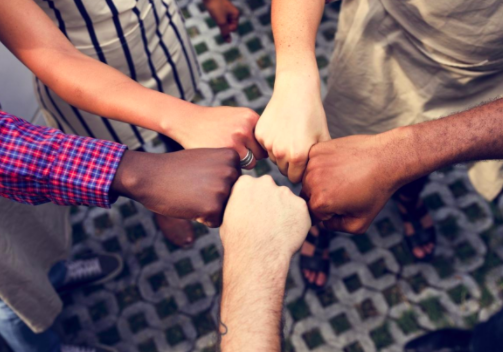 What Others are Saying About EvolveU Leadership
"EvolveU Leadership was an enjoyable and informative training. The coursework was thorough and Jackie made it fun and entertaining as well. I learned several skills and techniques that will greatly benefit my leadership for years to come. I highly recommend to anyone looking to develop and strengthen their leadership skills." – JR
"Even as a seasoned vet, I learned new skills that I know will help me as I navigate my career in management. The program allowed me to share with and learn from, other intelligent leaders from our industry. The program opened my eyes to alternative methods of leadership, and how to approach issues and concerns in a positive and productive manner. Thank you, Kindall Evolve Consulting!!!"
"This was much more than I thought. Jackie was engaging and made us feel comfortable in talking about personnel issues." – CB