Evolver Los Angeles Presents: Dress to Express Clothing Swap

Saturday, February 25, 2012 from 1:30 PM to 4:00 PM (PST)
Event Details
Evolver Los Angeles Presents: Dress to Express Clothing Swap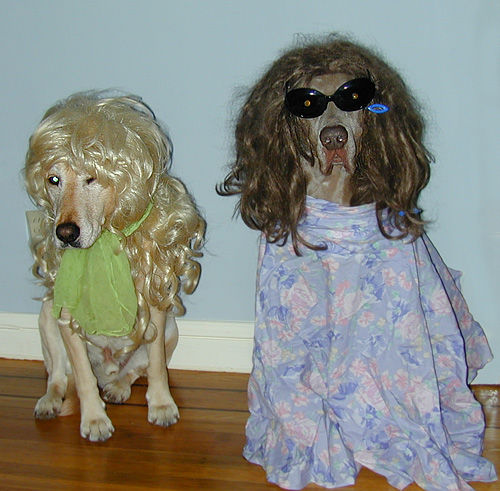 Join us on February 25th for a ritual experience of gifting, sharing and honoring the Divine Feminine as we trade our most glorious-but-no-longer-needed Goddess Wardrobes.
What we wear is a most revealing form of self-expression; it is art and function, statement and comfort. In these fast-changing times, what we say through our clothing is as important to the world as it is to our own confidence and creativity.
BUT our culture's obsession with buying new clothes, shoes and accessories each season is proving to be unsustainable for the environment (not to mention our checking accounts!). Approximately 12 million tons of textile waste is generated each year just in North America! We can stop the cycle of buying and trashing perfectly wearable clothes, and instead, experience the thrill of shopping and the yumminess of finding new outfits while sharing with our friends and community members.
How it Works: Bring a bag, get a bag! Bring us your gently worn clothes, shoes, handbags, accessories and jewelry. (Please turn your ripped, stained and unwearables into rags, animal bedding or art projects.) After you arrive, your clothes will be prepared for the swap by our team. Once all guests have arrived, we will "open the store." You can fill one bag for every bag of items your brought.
After the swap, we'll circle up, giving us all another chance to exchange items we grabbed that may not fit properly or we just know will look super fabulous on someone else!
We'll also have stylists on hand to give you fashion and accessorizing tips.
Refreshments will be provided.
All unclaimed clothing will be donated to the Good Shepherd Shelter for Abused Women. *Feel free to bring donation items specifically for the charity as well.
*This is an exclusive event—You MUST RSVP to get attendance info! Contact Jill Ettinger jill@jillettinger.com/ 305-797-5455 for more info.