Evolve Your Sexuality with Kamala Devi and Christopher Ryan, Ph.D.,

Saturday, October 27, 2012 from 1:30 PM to 4:30 PM (PDT)
Event Details
Kamala Devi is hosting and co-teaching afternoon workshop with Christopher Ryan, Ph.D. & Cacilda Jetha co-authors of The New York Times bestseller, Sex at Dawn!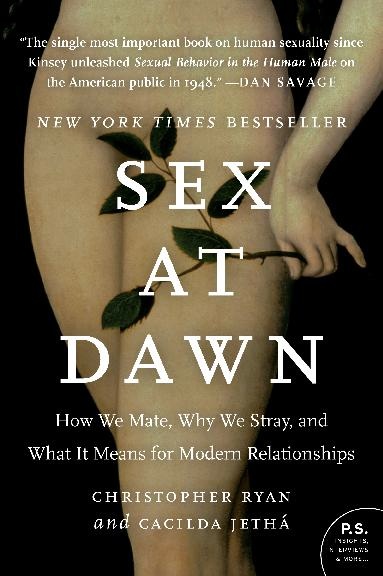 WHO: 
Meet some of the most original thinkers on human sexuality since Alfred Kinsey! Chris Ryan Ph.D., and Cacilda Jethra are author of New York Times Best Seller, Sex at Dawn: How We Mate, Why We Stray, and What it Means for Modern Relationships, debunks almost everything we "know" about sex, weaving together convergent, frequently overlooked evidence from anthropology, archaeology, primatology, anatomy, and psychosexuality to show how far from human nature monogamy really is. In Sex at Dawn, Christopher exposes the ancient roots of human sexuality while pointing toward a more optimistic future illuminated by our innate capacities for love, cooperation, and generosity. This is a not-to-be missed opportunity to speak intimately with a brilliant and fun mover and shaker in the field of human sexuality!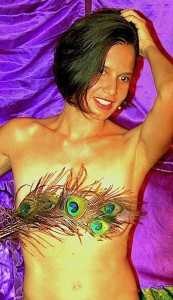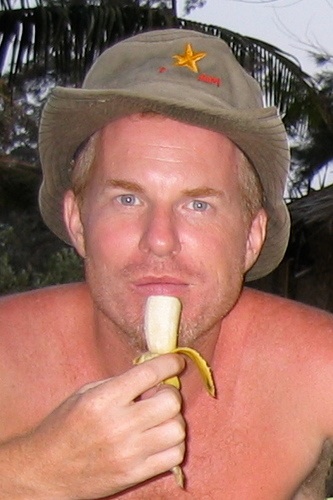 WHAT:
Kamala Devi and Christopher Ryan will be co-facilitating an afternoon of evolutionary exploration and conscious connection. We will are offering deep tools for you to awaken and immerse yourself in evolutionary sexuality! This workshop will help explain why you are the way you are sexually, and offer experiential tools to help you evolve into your sexual potential! 
*Experience Tribal Technologies.
*Get an Eco-sexual initation. 
*Awaken your primal sexual nature.
*Watch Bonobo Sex Videos!
*Connect with Conscious Community.
*Learn, Laugh and Become a Better Lover!
WHEN:
 1:30~4:30 Saturday, Oct. 27th
WHERE:
Pacific Beach Women's Center is Located at 1721 Hornblend Street, Pacific Beach 92109
HOW MUCH: 
$35 online, or $40 at the door. You can also get $5 dollars off if you are joining us for Kamala Devi's Sexy Sacred Snuggle Party at 7:30pm in PB as well! (October 27th Sacred Snuggle Party Wear Your Sexiest Costume!) Also there are BOOKS available for sale at this event, if you already have a copy, bring  it to be signed by BOTH authors! 
BIO: Kamala Devi is an author, coach, national speaker, activist, and performance artist who specializes in tantra, sexuality and polyamory. She is the mother of a 5 year old son, has been successfully navigating an open marriage for 10 years, and successfully practicing polyamory for over 15. She is the founder and director of SD Tantra Theater and stars in Showtime's Polyamory: Married and Dating Docu-series. As a Certified Tantra Educator (CTE), Ordained Minister, and Bliss Coach she offers private and group sessions, helping people design and maintain relationships around their true erotic self. www.KamalaDevi.com
"Since it's publication in June 2010, Christopher Ryan and Cacilda Jethra's book Sex at Dawn has gained considerable worldwide attention. It introduced a whole new narrative to explain people's struggle with long-term fidelity, why sexual passion tends to fade as love deepens, why people risk everything just for a fling, what we can learn by simply observing the way our bodies are built and in the big picture, help us understand our place in the modern day world. The book suggests many previously un-thought-of traits our pre-agricultural ancestors had: shared sexuality, long human life expectancy, resilient immunity, very little violence, etc."
Have questions about Evolve Your Sexuality with Kamala Devi and Christopher Ryan, Ph.D.,?
Contact Kamala Devi
When & Where

Pacific Beach Women's Center
1721 Hornblend St
San Diego, CA 92109


Saturday, October 27, 2012 from 1:30 PM to 4:30 PM (PDT)
Add to my calendar
Organizer
...TO JOIN OUR TANTRA COMMUNITY. We are abundant, fun and open minded.  Experience it for yourself.  Here is a calendar of upcoming events in San Diego. Find an event that fits your schedule and write us ASAP because we often sell out!! Location and details will be sent when register or write kalidas@blisscoach.com. Space is limited (love is not.)  Visit this page often because we are constantly adding new events.