Description
After RSVP, please complete the official registration form: https://shor.by/ericeiramysteryschool

Evolve Ericeira Mystery Weekend offers a powerful pathway for you to accelerate your personal and business evolution.
Hosted in the beautiful landscape of Ericeira's glorious seven beaches, Evolve Ericeira is a transformational retreat for emerging and established entrepreneurs that teaches key principles, practices, strategies, and mindsets for living your best and brightest life while running a brilliant business.
Mystery schools have long protected and preserved ancient and mystical wisdom for the benefit of humanity. The Ericeira Mystery School for Entrepreneurs will do the same.
Through inspirational lectures, guided meditations, creative visualizations, interactive dialogue, experiential exercises, journaling, and communing with nature, you will be invited to step fully into a version of yourself that is more brilliant than you could have ever imagined, and through embodying the greatest expression of your highest potential, create a new story for your life, your current/or future business, and what your contribution to the world.
You will leave this experience inspired, motivated, and activated with new ideas, perspectives, and a greater sense of possibility.
Register today: https://shor.by/ericeiramysteryschool
During this transformational retreat, you will...
Deepen your understanding of the principles and practices required to lead your life and business from a regenerative, evolutionary approach, so that you increase productivity, wield your time and energy more wisely, avoid common pitfalls and amplify your impact.

Align more deeply with your unique zone of brilliance so that you can readily and fully step into the level of creation you desire to operate from more often.

Learn how to shift the thoughts, emotions, and behaviors that hold you back from accessing and activating your highest potential.

Create a Business Strategy Brief: a comprehensive template/plan for creating and sustaining your desired business reality.

Develop your 1-minutes and 5-minute Business Pitch through learning the foundation of Transformational Storytelling. (Officially selected to be taught at Vodafone's Big Smart Cities Start-up Accelerator.)

Be introduced to a new paradigm for business development and personal growth known as Patterned Emergence.

Free time can be enjoyed at Ericeira, a place embraced by 7 beaches, and beautiful rock cliffs

Transformational Business Evolution and/or Life Evolution sessions will be available for booking during free time.

And much, much more!
We invite you to attend if you possess one or more of these...
You are already an entrepreneur or aspire to be.

You have an idea, goal, dream, or business you desire to take to the next level.

You are seeking a breakthrough in your life, business, creative or social project.

You are interested in personal growth and development.

You are willing to embark upon on a transformational journey that will take you deeper, and higher than you have ever gone before as it relates to your life and your chosen work in the world.
This transformational weekend will help you advance powerfully along the path of becoming the thriving business professional you know you are truly meant to be.
Anyone who seeks to develop themselves and their current or future idea/project/business in a beautiful location, with world-renowned strategic guidance is invited to attend.
Unfortunately, space is very limited. We offer early bird pricing. To get the most savings, we recommend that you register during that window of opportunity.
Don't miss this extraordinary experience of a lifetime. Let's EVOLVE together!
Register today: https://shor.by/ericeiramysteryschool
Contact organization: Ozioma Egwuonwu, burnbrightlisboa@gmail.com
---
FAQ


What language will the course be in?
Everything will be conducted in English and all material will be in English.
Are there scholarships available?
Yes. Please send an email to burnbrightlisboa@gmail.com with a paragraph on your business and another on why you would like a scholarship. Include any additional important links that we should be made aware of.
How much is Tuition?
This retreat is made available at considerably lower costs than it's value. Usually, retreats of this nature cost 450 euros and above.
Full pricing [MAY 18th until event]: STILL AVAILABLE!
Full participation (Friday-Sunday) will be 250€.

Partial attendance (Friday-Saturday) is 125€.

Partial attendance (Saturday-Sunday) is 125€.
Early bird pricing [MAY 1-17th]: SOLD OUT
Available for 200€ for full retreat (Friday-Sunday).

Available for 100€ for partial attendance (Friday-Saturday).

Available for 100€ for partial attendance (Saturday-Sunday).
*Tuition is separate from housing, you can choose to stay on campus at the Evolution House, or stay at one of Ericeira's many hostels, guest houses, hotels.
However, we HIGHLY recommend staying at the house for the FULL experience.
Should I stay overnight in Ericeira?
Choosing to stay overnight is highly recommended, but up to you.
Ericeira is AMAZING. With 7 beaches to choose from and an active night-life, you will want to experience the magic. It's also only 1 hour away from Lisbon by bus or 30-45 minutes by car.

Our recommendation is that you stay in the same location to further benefit from the experience and the environment created throughout the Mystery School Weekend.

Those who want to stay at the Evolution House can leave their reservation in the registration form.

What is the investment to stay at Evolution House?
There are several options for accommodation. The costs for these rooms reflect that this is no regular weekend rental, but a highly specialized experience where certain clues will be hidden throughout the house to support your personal and business development. (cost per night):
55 € Single Room – Double Bed

45 € Single Room – Single Bed

35 € Shared Room- Bunk Bed

30 € Single Room – Shared Double Bed
What about meals?
Morning meals:
6 € / day complete menu Saturday + Sunday
We would like as many participants as possible to join us for the morning meal, as it is a way to connect and to share ideas.
Daily coffee + teas + snacks included.
---
For questions and information please send us an e-mail: burnbrightlisboa@gmail.com

---
***THIS EVENT WILL FEATURE SPECIAL SPEAKERS AND TRAINERS FROM ALL OVER THE WORLD WHO WILL OFFER YOU BREAKTHROUGH WISDOM TO SUPPORT THE EVOLUTION OF YOUR PERSONAL AND ENTREPRENEURIAL PATH. ONE OF THEM IS THE CREATOR OF EVOLVE MYSTERY SCHOOL WEEKEND**
ABOUT YOUR HOST: OZIOMA EGWUONWU
Transformational Thoughtleader, TEDxSpeaker, Strategist, Conscious Creator, Consultant, Certified Coach, Startup Specialist. Founder of World Dream Day. Leader of winning team of Startup Weekend, Lisbon 2018.

***Created the Masters Course on Developing & Implementing Ideas at Columbia University where she taught for 5 years***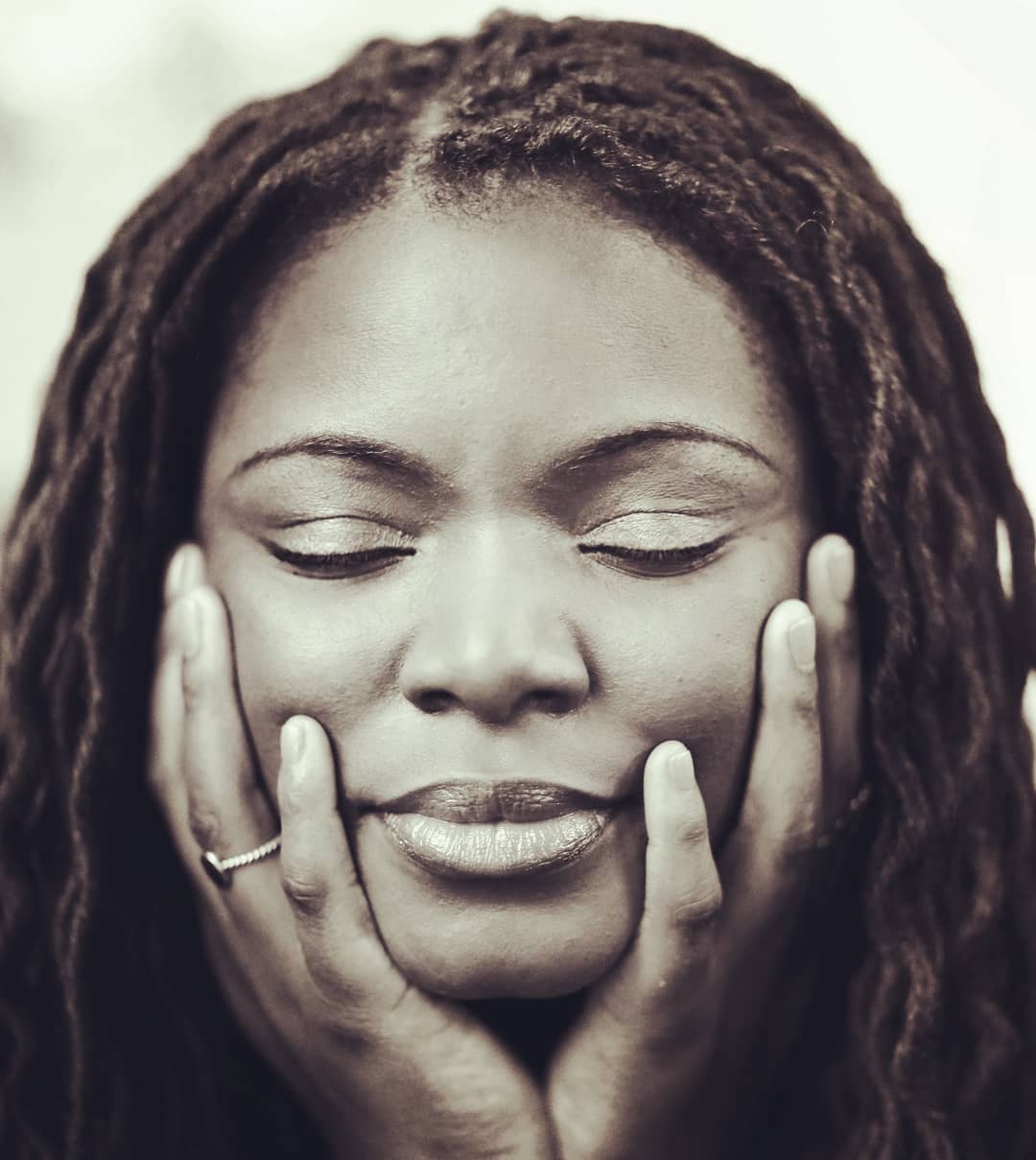 Ozioma Egwuonwu is an internationally celebrated speaker, transformational thoughtleader, and visionary master strategist.
For over a decade, Ozioma has dedicated her life's work to supporting individual and collective progress through teaching inspired principles and strategies that ignite sustainable transformation.
She is the Founder of BurnBright International, a transformational coaching & consulting company dedicated to helping individuals, businesses, and communities activate their full potential. http://www.burnbright-lifeworks.com
Ozioma has solved complex strategic problems for a diverse array of clients across a number of product and service categories including Fortune 500 companies, non-profit organizations, small business owners, and a variety of personal development clients seeking to tap into a higher order of excellence and deliver dynamic breakthrough results. https://www.linkedin.com/in/ozioma
Ozioma is a TEDx Speaker, and has shared her wisdom at the United Nations, and top educational institutions like Oxford University and Columbia University. She has also appeared on NBC, CBS, ABC, FOX, MSNBC, and the Houses of Parliament and written for numerous publications, including Huffington Post, and has had the honor of teaching and speaking on platforms alongside many of the world's great transformational leaders, including Ken Wilber, Dr. Jean Houston, Barbara Marx Hubbard, Rev. Dr. Reverend Michael Bernard Beckwith, and Marianne Williamson.
In 2012, Ozioma created World Dream Day, a global vehicle for empowering ideas, goals, and dreams around the world globally. Held on September 25th, World Dream Day has been celebrated in 100+ locations around the world. www.dayfordreamers.com
Ozioma's life mission is to support individual and collective progress through teaching inspired principles and strategies that ignite sustainable transformation.
Considered to be one of the key emerging transformational visionaries of our time, Ozioma leads seminars all around the world. She is based in Hudson Valley, New York, and Lisbon, Portugal where she is a Ph.D. Candidate conducting research on Transformational Entrepreneurship.
Instagram: @ozioma | FB: burnbrightozioma | Linked in: Ozioma| Twitter: @bblifeworks | ozioma@burnbright-lifeworks.com