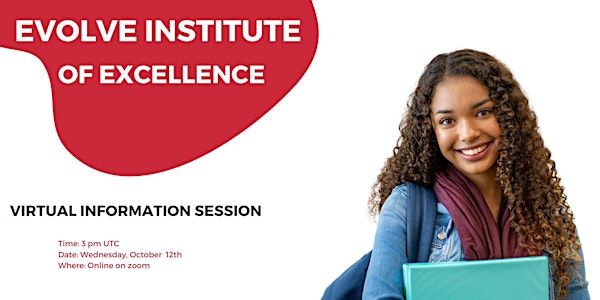 Evolve Institute of Excellence Virtual Information Session
Information session on our onsite campus in Cameroon, registration, and other modalities
About this event
In a challenging labor market, the right skills, and training will increase your chances to land your dream job in your dream company.
At Evolve Institute of Excellence, our dream is to bring to you the best of professional education at affordable prices, through the most flexible means, and with the contribution of the best instructors.
Join us on the 12th and find out more on how we can become part of your career journey and help move your career to the next level.
A higher institute of learning with an exceptional eye for excellence!