Sales Have Ended
Ticket sales have ended
Mahalo and we look forward to celebrating with you at the 1st Annual EVOLUTION on May 11, 2019.
Sales Have Ended
Ticket sales have ended
Mahalo and we look forward to celebrating with you at the 1st Annual EVOLUTION on May 11, 2019.
Poipu Beach Athletic Club is excited to present the 1st annual EVOLUTION - a fitness, wellness, & music festival!
About this Event
EVOLUTION is a celebration of YOU and your Evolution - a celebration of our health and our strong minds. Poipu Beach Athletic Club has created an event that brings fitness, health & wellness to you, in one location, for one full day. If you enjoy a good workout, a centering yoga session, shopping for health and wellness products, expanding your knowledge of health related topics, or you just like to have a fun, relaxing day that's focused on just you - then this is the event you can't miss.
Full day ticket holders can expect to enjoy a wide variety of group fitness classes, small group workshops, guest speakers, shopping, healthy eats, live entertainment and poolside relaxation. The day will be focused on fitness, healthy living and total body wellness. Participants can also enjoy relaxation at our resort style pool & jacuzzi.
Check out the full day lineup HERE
Attend a variety of fitness classes ranging from: Pilates from Pineapple Pilates Kauai, Barre by Barre Soul Kauai, High Fitness class from Nevada, Buti Yoga by Rebecca Hart, Hatha yoga from The Yoga Garage, Zumba and AquaFit from Kristine Rooke, Express workout by Stacy Ricciardi, Acro Yoga with Yoga with Love, Silent Disco Yoga presented by Lululemon, and much, much more. See all the instructors HERE.
Enjoy a number of workshops presented by professionals & experts from around Kauai, including, but not limited to: Dr. Addison Bulosan from the The Specific Chiropractic, Ayurveda Health Practitioner Kathryn Stoerzbach of An Elemental Practice, hypnotherapist Ron Soderstrom, Jennifer Davis from Pineapple Pilates, Rebecca Hart, and Stacy Ricciardi.
To see a full lineup of the fitness classes, workshops, shopping and entertainment, please visit the Poipu Beach Athletic Club event webpage.
The first 300 attendees will receive a swag bag packed full with amazing goodies, with a retail value of over $150. (Big mahalo to our swag bag sponsors: The Specific Chiropractic Centers, Bad Hats, Aloha Spice Company, Rock Your Radiance, PBAC, Silk and Cotton, Little Fish Coffee, and Malie Organics)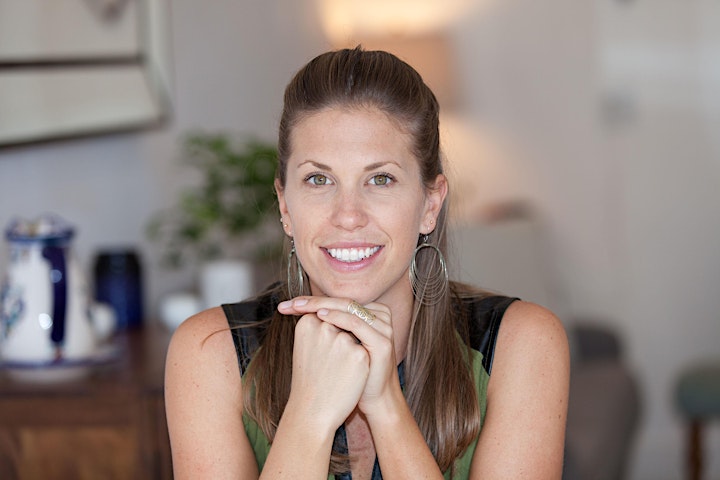 There will also be a special guest speaker and small group workshop presented by Kathryn Stoerzbach who will be speaking on "The Essentials of Self-Care" and "Ayurveda - The Science of LIfe." Kathryn is an Ayurvedic Health Practitioner and founder of An Elemental Practice, located in Kapaa. Motivated by her own unique health journey, she sees Ayurveda not only as a purposeful passion but also as a personal path towards supporting others back into their natural and most vibrant state of health. Kathryn has learned the wisdom of this medicine that supports the mind, body, and spirit. She provides in-depth assessments and health consultations that support the unique individual for long-term health by working with the root causes of disease through lifestyle support, nutritional education, herbal formulas, stress relief techniques, self-care routines, and more.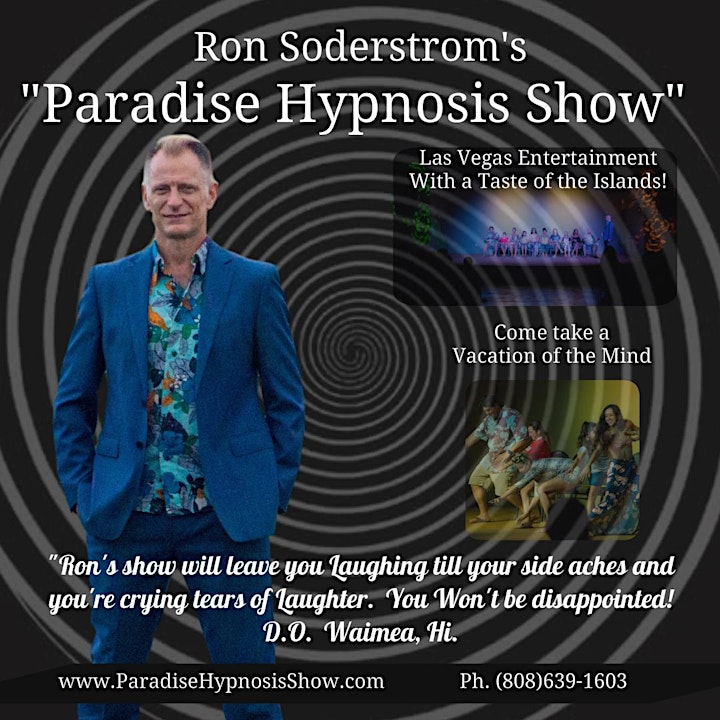 Hypnotherapist, Ron Soderstrom will be presenting his famous, Ron Soderstrom's "Paradise Hypnosis Show". — Aloha and Welcome to Ron Soderstrom's "Paradise Hypnosis Show". The production where the Audience Volunteers are the Real Stars of the Show! Enjoy with your Friends and Family, an opportunity to let go of your Worries and Cares. To put aside your Concerns and Inhibitions. To Laugh, Play, and have Fun. Just like a child! Remember! Ron Soderstrom is here to Ensure you have the Experience of a Lifetime. Come join the Fun, and create memories you will Always look back on with a smile!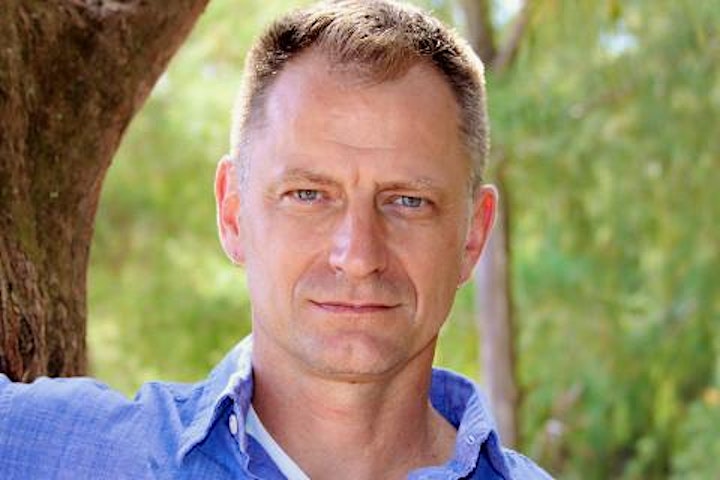 Hypnotherapist, Ron Soderstrom will also be offering a workshop on "Freedom from Stress & Anxiety". Learn what stress really is, and how to transform it into beneficial emotional states, all through using mind and body "hacks" that are built into everyone of us. This presentation is based around improv comedy games that will have the whole audience laughing while learning the tools that will change their lives. See more at Ron Soderstrom Coaching.
Evening & Full day ticket holders can look forward to dancing, good eats, music by John Rivera Collective, a fire dance performance by Mandira, and a concert by Na Hoku Hanohano Award Winners, Streetlight Cadence, on our main stage, to close out the night.