Evidenced Based Couples Counseling- Shelley Madden, MS, LPC- Sat, Jun 2
Description
Do you work with some couples and wonder, "Can I help repair this damaged relationship?" World renowned relationship experts Drs. John and Julie Gottman know how solid, resilient relationships are built — and how troubled relationships are repaired. Based on four decades of break-through research with more than 3,000 couples, they have developed proven methods, research-based assessment techniques and intervention strategies tlat have revolutionized couples therapy and helped build stronger, happier, and healthier relationships. In this workshop, Ms. Madden will provide an introduction to the research-based Gottman Method for Couples Therapy.
This workshop is approved for 3 CEUs for Oklahoma Licensed Professional Counselors, Licensed Marriage and Family Therapists, Licensed Clinical Social Workers, and Licensed Alcohol and Drug Counselors (non-specific)
Objectives
Attendees will learn:
The 6 Traits Dr. Gottman Looks for When Predicting Divorce
Solutions to a struggling marriage
Therapeutic structure of sessions
Nine components of healthy relationships, known as the Sound Relationship House theory
Research-based interventions when treating affairs and betrayal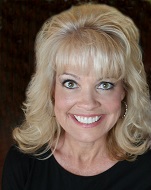 Bio:
Shelley Madden is a Licensed Professional Counselor and has eamed a Master of Science Degree in Counseling Psychology and a Master of Business Administration Degree. She spent 27 years in the management of information systems for the Department of Defense before pursuing her dream of becoming a counselor. She is the owner of Gracelight Counseling Center and in 2015 became the first Certified Gottnan Therapist in Oklahoma. Shelley provides couples workshops for Dr. Gottman's '7 Principles for Making Marriage Work" and "The Art and Science of Love". She also provides Level 1 clinical training to counseling professionals for Gottman Method Couples Therapy. Several times a year, she travels to Seattle to work for The Gottman Institute, supporting Drs. John and Julie Gottman in their Art and Science of Love workshops.