Evidence Based Treatment for Post Traumatic Stress Disorder

Thursday, June 6, 2013 from 5:30 PM to 7:00 PM (PDT)
Event Details
Evidence Based Treatment for Post Traumatic Stress Disorder
During this one hour presentation, Jennifer Lundy-Aguerre, MFT and Christina Neumeyer, MFT will cover new DSM V diagnostic criteria for PTSD and an overview of two evidence based treatments for reducing and/or eliminating symptoms of PTSD. Participants will learn what happens during each session of Prolonged Exposure therapy and Cognitive Processing Therapy, including relaxation techniques, educational components of treatment, types of exposure and cognitive behavioral techniques. The effectiveness of both PE and CPT in a telemedicine setting will also be presented.
This course is provided by the San Diego Chapter of CAMFT, PCE #58. This course meets the qualifications for 1 hour of Continuing Education credit for MFTs and/or LCSWs as required by the California Board of Behavioral Science.
Policy on payment: Payment in the EXACT amount can be taken in CASH or CHECK at the door in addition to being paid through Eventbrite. Please note that the San Diego Chapter Membership is an ADDITIONAL membership to your CAMFT membership, if you are unsure of your membership with SD-CAMFT, email our membership chair at camftsd.membership@gmail.com. A refund will NOT be given if an attendee pays via Eventbrite and is unable to attend the event. A refund WILL be given if an attendee pays an erroneous amount for the event.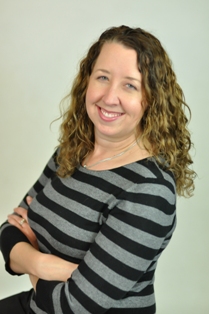 About the Presenters:
Jennifer Lundy-Aguerre, M.A. is a Licensed Marriage and Family Therapist practicing in La Mesa, CA. She received her graduate degree in 2002 from the University of San Diego. Upon graduation she worked with at-risk youth and families in a wraparound program, and mostly dual diagnosis adults in a short-term acute residential treatment program. She was licensed in 2005 and in 2006, she co-founded Positive Change Counseling Center – a private practice serving children, adolescents, adults, couples and families. Throughout her career Jennifer has facilitated and taught Human Relations Diversity workshops, Continuing Education courses at MHS, Inc., various health and wellness classes in corporate settings and volunteered as an Anxiety Support Group Facilitator for the San Diego Phobia Foundation.
From 2009-2012 Ms. Lundy-Aguerre worked part-time as a Research Study Therapy for the Veterans Medical Research Foundation providing Prolonged Exposure therapy to Veterans diagnosed with PTSD. Following training by Dr. Edna Foa, Jennifer provided Prolonged Exposure therapy both in-person and via telemedicine, where the client was in another city and therapy was conducted over a TV monitor. Immediately she was impressed with the incredible progress made by the Veterans during Prolonged Exposure treatment. Men and women who rarely left their homes or interacted with others were going grocery shopping, attending family functions and confronting numerous fears they hadn't thought possible. Jennifer continues to administer Prolonged Exposure therapy in her private practice with Veterans, as well as many others affected by PTSD. In addition, Jennifer treats individuals with various anxiety and depressive disorders as well as new and expectant parents regarding the transition to parenthood and monitoring/treating postpartum depression and the "baby blues". Jennifer recently began facilitating "Bringing Baby Home" workshops, teaching new and expectant parents relationship survival skills for the first year (and beyond!) of parenting.
Christina Neumeyer, M.A., Licensed Marriage & Family Therapist, serves her private practice in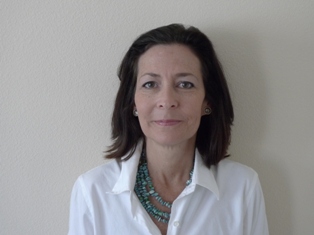 Carlsbad, CA. She is a Community Lecturer and a Clinical Member of the American Counseling Association (ACA), American Association for Marriage and Family Therapy (AAMFT)  and the California Association of Marriage and Family Therapists (CAMFT).
Christina was recently a Part-Time Adjunct Professor (Fall 2012) for the University of San Diego, Department of School, Family and Mental Health Professions, School of Leadership and Education Sciences, teaching Intro to Family Counseling.
She is a Trauma Specialist, with expertise in Combat and Military Sexual Trauma, as well as rape and childhood abuse. Christina trained with Dr. Edna Foa in January 2009.  From January 2009 to August 2012, Christina participated as a Research Study Therapist for Veteran's Medical Research Foundation: UCSD/VA Research Study Grant for PTSD Vets using Prolonged Exposure Therapy & Cognitive Processing Therapy, Telemedicine for Improved Delivery of Psychosocial Treatments for Post-Traumatic Stress Disorder. These concurrent studies are set to be two of the largest studies done with PTSD to date.
Since 2008, Christina has taught a Meditation course at San Dieguito Adult Education, utilizing tenets of CBT and Mindfulness to manage depression, anxiety, insomnia, and chronic pain. Christina is Certified in Cognitive Processing Therapy, Domestic Violence Duluth Certification, Crisis Response, Chemical Dependency, and Sexual Assault Training. Additionally, she is a breastfeeding educator.
When & Where

Health Services Complex- Rosecrans
3851 Rosecrans St
San Diego, CA 92110


Thursday, June 6, 2013 from 5:30 PM to 7:00 PM (PDT)
Add to my calendar
Organizer
Professional organization for licensed/pre-licensed Marriage and Family Therapists