Description
After more than a decade working with the biggest companies in the world, we have identified a key problem over and over again. Evidence based decision making sounds easy enough and it is certainly based on lean principles that have become popular in the enterprise. But the essence of this issue is simply asking the right questions at the right time, and making sure that product teams and decision makers are aligned and not at odds. Join us for an extremely efficient half day where we run through several scenarios, field tested to help you and your team bring this type of thinking back inside your org or to improve what you are already doing.
Can't make the workshop? Select the ticket option for a free copy of our most versatile scenario, complete with instructions on how to use it with your team! *For established companies with more than 10m yearly revenue.
---
From the team that managed the award winning Lean Enterprise transformation at Pearson (40,000 employees), we bring you a hands-on workshop that goes deep into the mechanics and mindset of incremental funding and stage gate investment governance.
You WILL...
learn about the Product Marketplace, a theory of data driven investment governance and portfolio management
work through best practices, learnings and artifacts used to successfully set up Investment Boards and train hundreds of product managers and decision makers from our past clients in banking, education, insurance, government and media

dive into best practices gleaned from the leaders of this new Innovation Mindset like GE, Amazon, Intuit, and more.
participate in a minimum of 3 "scenarios" where a product team will ask for money and a decision is made!
At least 2 of these pitches will focus on the "search" side (search and execute in ambidextrous organizations). You will have the opportunity to be on the product side (presenting evidence) and the governance side (making an investment decision based on that evidence) at least once. Scenarios have been carefully engineered for teachable moments that are sure to hit close to home and elicit important dialog.

This is the most high-paced, hands-on workshop. It is the least theoretical, with a majority of the afternoon spent in a role-playing exercise exposing participants to the dynamics of the evidence-driven investment process.
You will learn:
About the dynamics of experimentation and evidence gathering used to drive go/no go decisions; what criteria is appropriate for what stage of the product lifecycle; how to evaluate data and evidence presented by product teams to make product investment decisions

Why we need investment governance
Principles of incremental funding, innovation accounting and data-driven decision-making

Proven techniques for generating validated learning to inform investment decision-making
The Lean Investment Governance Framework

Review Governance case studies
Audience:
This workshop is designed for individuals and teams wanting to understand and apply Lean Startup and Agile to transform product development and decision-making at scale in their organisations. Typically the roles we see at our workshops include VP/Director Level, Lean Startup and Agile practitioners, Product managers, and decision makers from Business, Technology, Portfolio, PMO, Finance and Operations.

---
Spinnaker team:
Sonja Kresojevic is a co-founder of Spinnaker and a senior executive with 20 years of global experience building products and driving agile and lean transformation for companies in the media, publishing and education sectors. She is a passionate innovation strategist that understands what it takes to bring Lean startup and Agile into the enterprise. Most recently an SVP in the Chief Product Office at Pearson, leading the implementation of the Global Product Lifecycle, award-winning innovation program focused on transforming product portfolio investment management and delivering a faster and more entrepreneurial focused organisation.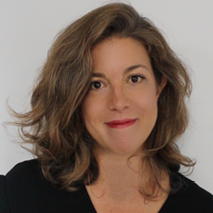 Jonathan Bertfield is a co-founder of Spinnaker, Senior Faculty member at Lean Startup Co and General Assembly Enterprise and a coach and Mentor at New York University's Stern Business School annual Business Plan Competition. He has been leading product teams at large enterprises and startups for over two decades in a career spanning the UK, Israel, Silicon Valley and New York at companies such as Scholastic, Business Insider and Sesame Workshop.His consulting clients include Pearson, US Dept. of Defense, Marriot, Axa, USAA, K12, Citibank, News Corp, Associated Press.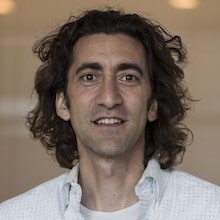 Adam Berk is a co-founder of Spinnaker and founder of an early sharing economy startup, neighborrow.com. He has been helping entrepreneurs design and run experiments for as long as he can remember and is focused on helping them identify and manage the biggest risks in their business models. He teaches product teams at early stage start-ups and massive global companies to apply the concepts of being "Lean". As a coach and trainer of product teams Adam has worked at Pearson, Google, Sodexo, Techstars, KauffmanLabs, TechPeaks, Bizdom, AOL, ESPN, News Corp, AMEX.