Evidence-Based Dentistry and Research in Clinical Practice

Friday, March 2, 2018 from 8:00 AM to 4:30 PM (MST)
Event Details
8:00-9:50 
Understanding the Importance of Evidence-Based Care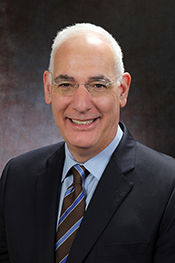 Frank Licari, DDS, MPH, MBA  
1) Understand the value and limits of "Expert Opinion". 
2) Understand current 3rd party reimbursement movements towards evidence-based care.  
3) Understand the level of knowledge in evidence-based practice the next generation of practitioners will be expected to have.  
Dr. Frank W. Licari is Dean of Roseman University College of Dental Medicine in South Jordan, Utah and has over 30 years of experience as an educator. As an international consultant, Dr. Licari has worked with over 50 dental schools on curriculum, student competency, accreditation, and faculty development. He is a member of the ADA, ADEA, the American Association of Public Health Dentistry, Utah Dental Association and the Chicago Dental Society, and currently serves as the chair of the Joint Commission on National Dental Examinations. He has been recognized with the UIC Distinguished Dental Alumnus Award, Pierre Fauchard Certificate of Merit, memberships in Delta Omega and Omicron Kappa Upsilon, and fellowships with the American College of Dentists and the International College of Dentists.
10:00-12:00 
 Oral Cancer – Research-based on Evidence vs. Evidence-based Research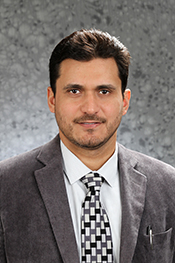 Kamran Awan, BDS, PhD
Identify and correlate the risk factors of oral cancer

Based on history and clinical presentation, be able to predict differential diagnosis

Recommend investigative procedures to establish a definitive diagnosis
Kamran Awan, BDS, PhD, is an associate professor in the College of Dental Medicine, Roseman University of Health Sciences. He graduated from Baqai Dental College, University of Karachi, Pakistan. He completed his postgraduate training and a doctorate degree in Oral Medicine from King's College London, United Kingdom. He has served as an academician and researcher in many countries including Pakistan, Malaysia and United Kingdom. Dr. Awan is active in basic and clinical research and his research interests include screening of oral cancer and precancer, developing clinical and laboratory tests to identify at risk subjects to assist in early detection of oral cancer, developing tumor and genetic markers for diagnosis and examining risks of oral cancer in different populations and the delivery of interventional programs directed at cessation of tobacco and areca nut usage. 
12:00-12:30 Lunch (provided)
12:30-2:20 
Evidence Based Dentistry:  The Whole Truth and Nothing but the Truth?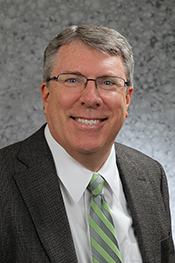 David Prince, DDS
Balancing evidence based dentistry, patient and practitioner values, and clinical experience.

Incorporate evidence based dentistry into a dental practice.

Effective clinical decision-making even when the news, dental supplier, or shaky science comes knocking.

How to tell the difference between solid scientific evidence and questionable scientific claims.
David B. Prince, DDS graduated from Northwestern University Dental School in 1982.  He was in private practice for 17 years in Arizona before moving and beginning a new practice in Utah.  After another 15 years in private practice, he began teaching at Roseman University College of Dental Medicine in 2014.  He is a clinical practice team leader and also teaches practice management to third year dental students.  He is a past president of the Provo-Orem District Dental Society and currently serves as the service director for the LDS Academy of Dentists.  He is a fellow of the International College of Dentists.
2:30-4:30
 Why Quality Evidence Matters in Healthcare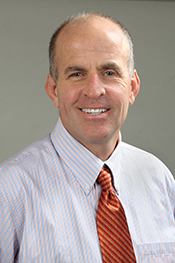 Joseph Cheever, DDS, MS
Understand why randomized controlled trials make great evidence.

Understand that much of dental research needs better quality.

Understand why biological plausibility is a poor path to follow.  
Dr. Cheever currently serves as Assistant Dean of Clinical Research at Roseman University.  He received his DDS from Virginia Commonwealth University in 1993 and completed a pediatric dentistry residency in 1995 at University of Iowa College of Dentistry.  He has practiced pediatric dentistry in Las Vegas and the Salt Lake area for over twenty years.  He is recognized a fellow in the Pierre Fauchard Academy.  He is currently serving as a colonel in the United States Army Reserve and is a two-time combat veteran.   

When & Where

Roseman University of Health Sciences
10920 South River Front Parkway
South Jordan, UT 84095


Friday, March 2, 2018 from 8:00 AM to 4:30 PM (MST)
Add to my calendar