Gain knowledge and confidence during this fun 6 week course, you and your partner will LOVE! Enjoy virtual classes from the comfort of home.
About this event
Due to COVID-19, the class has been completely virtual since the outbreak. Our September Class is scheduled to be in person for those who are local and want to join for the first and last class as designed. Whether classes beyond that will be in person or not, will depend on the state of the pandemic. This Class curently has no geographical limitations. We'll meet Wednesdays 7pm Eastern. If we have a mix of local in-person learners and distance learners, I'll teach class 1 and 6 at different times, and will take a poll to see what works best for everyone's schedules.
Why do people love Evidence Based Birth® Childbirth Classes?
Mentorship from Sharon, an experienced Evidence Based Birth® Instructor. I've been a certified doula and birth instructor since 2013.
The flexibility and luxury of learning from the comfort of your own home, balanced with the benefit of 2 in-person classes.
Six weeks of online videos that correlate with our classes, for you and your partner to watch together. You can watch them each week, before we meet together any time it's most convenient for you...in your pajamas!
An account for the Evidence Based Birth® Parents site which includes a PDF library with articles covering research on 30+ topics, a video library for 20+ topics, beautiful birth videos, relaxation audio tracks and more!
A fun, relaxed, interactive, learning atmosphere.
Most of all, empowering preparation for birth.
Topics we cover, include:
Comfort measures
Relaxation techniques
Cutting edge research on a huge variety of topics
Interventions
Stages of Labor
Partners and important ways they can help
Advocacy skills
Doulas
Navigating the Healthcare System
Breastfeeding/Chestfeeding
BONUS: Newborn care videos
BONUS: Earn points throughout the class to get prizes at the end!
The events listed are the start date for each 6 week course.
Class 1: 2 hours in-person for local class members (if Covid allows) or zoom
Class 2: 1 hour zoom
Class 3: 1 hour zoom
Class 4: 1 hour zoom
Class 5: 1 hour zoom
Class 6: 2 hours in-person for local class members (if Covid allows) or zoom
Note on location
After teaching classes completely virtual in 2020-2021, I am currently in the midst of selecting the physical space in which we'll meet for the Fall if covid numbers decline and stabilize. Physical classes will be held in Michigan, either in Ypsilanti (Near Target on Carpenter Rd), downtown Ann Arbor, or the West side of Ann Arbor. I'll keep students updated as soon as I have plans solidified. Thank you for your flexibility! For classes 1 and 6, students will have the option to meet in person with covid precautions taken, or via zoom.
You can learn more about me and my class here:
https://empoweringbirthsupport.com/
Or contact Sharon directly at sharon.empoweringbirth@gmail.com
Inclusion Policy:
Evidence Based Birth® is committed to creating an inclusive and welcoming environment for pregnant persons of any age, religion, race, sexual identity, gender identity, or relationship status.
Also, I offer one scholarship for 50% off tuition each session.  Students can choose the basic or deluxe package to discount, and are eligible by either self identifying as 1. Low income, and/or 2. BIPOC.  As long as there are racial disparities in maternal care, I'll continue to be especially passionate about the latter eligibility, and will work to find ways to increase accessibility to EBB classes for parents of color.  Contact Sharon at sharon.empoweringbirth@gmail.com to check on scholarship availability.
1 Ticket covers both the pregnant person and a partner of their choice.
Basic Package for $295: The entire 6 week Evidence Based Birth® Childbirth Class, 3 months access to the online learning material, and mentorship from Sharon.
Deluxe Package for $335: The entire 6 week Evidence Based Birth® Childbirth Class, 6 months access to the online learning material, mentorship from Sharon, and a hard copy of the workbook sent directly to your home.
Refunds are given only if the class needs to be canceled, or if you experience a pregnancy loss before or during the class.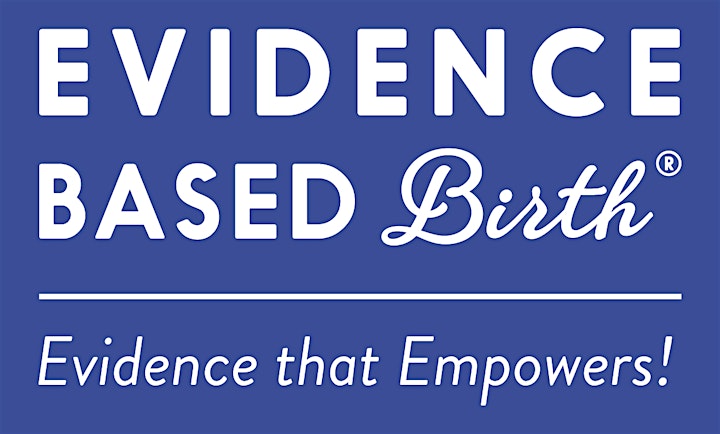 Organizer of Evidence Based Birth® Childbirth Class
Sharon CD(DONA), has worked as a Childbirth Educator and Certified Doula since 2013. She passionately works to empower birthing people and partners to navigate labor with confidence. Her background is in Psychology and Socio-cultural Anthropology, and she views birth through a physiological, emotional, social, and informational lens. She's also a Survivor Mom's Companion and helps trauma victims heal as they prepare for parenthood. As an Evidence Based Birth® Instructor, Sharon pulls the most current research and evidence into class, along with information learned from her current career as a birth doula. She is the Owner of Empowering Birth LLC, and Ann Arbor Birth & Family. She enjoys spending her spare time with her 4 children and husband outdoors, hiking, kayaking, or visiting new places.