EvE's "Network to Net-Wealth" Business Mixer/Training LIVE at Norbeck Country Club!

Wednesday, November 9, 2011 from 5:30 PM to 8:30 PM (EST)
Event Details
Networking with a Purpose!
Wednesday, November 9th, 5:30pm-8:30pm at
Norbeck Country Club
Rockville, MD 
*** ONLINE REGISTRATION IS EXTENDED UNTIL - WED NOVEMBER 9th (10:30am) no exceptions!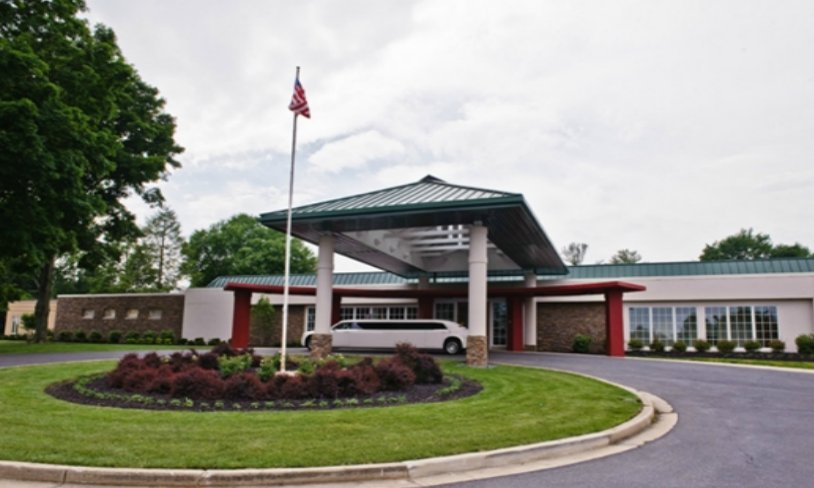 "Increase Your Net Worth thru Strategic Networking" at
Network to Net-Wealth and The World Advisory Company's joint Mixer & Training.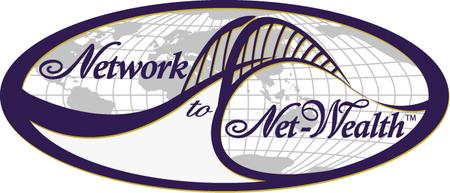 A fun, pressure-free, empowering event for Business Professionals and Entrepreneurs!
Featuring business owner, speaker and Toastmaster extraordinaire
Justin Peters as our host.
Justin Peters currently works in the Government Relations arena where he is responsible for networking with legislators, regulators, and lobbyists throughout the country. He is also the partner in a boutique consulting firm providing services to small businesses and nonprofits.
In addition, Justin serves as the Chair of the Health Committee of the NAACP DC Branch and Area Governor in Toastmasters International, a public speaking and leadership organization.
Born and raised in Washington, DC, Justin believes that establishing a successful business is one key piece of a diverse portfolion of assets that helps an individual escape the typical rat race and live a dynamic, exciting, and interesting life.
Also featuring ...
Our event partner – Alexander Johnstone! As Founder & CEO of The World Advisory Company, Alexander H. Johnstone owns one of the leading marketing firms for small businesses in the DC metropolitan area. In addition to starting his own company, Alexander has helped hundreds of businesses grow since he founded the firm a year and a half ago.
As one of our trainers, Alexander will share insight on how to effectively grow a successful business. Through his expertise and experience, he will guide you to visualize, set goals and achieve them. He will talk about the power of marketing to achieve goals, and will close with discussions on learning from failure...perseverance.
Alexander is a sought out speaker for a variety of business events throughout the DC metropolitan area. In addition, he serves as host of his company's annual event, the Small Business Expo of Washington, D.C. He is excited and looks forward to seeing you on the 9th!
In addition, Emmy M. Vickers, Strategic Network Advisor and creator of the country's only Entrepreneurs and Professionals Network Kit, will teach you tips and secrets on how to Network strategically and help those around you. The goal is to provide an inviting, comfortable, educational atmosphere for Business Owners, Professionals, Sales Reps and Public Community Officials to "get to know each other," help each other, and pass referrals. What makes this mixer different than most? You will receive education on how to properly network your business to success. Come learn and practice the correct way to network and see how the relationships and referrals will follow. The sole purpose of our mixers is to network, empower, make connections, have fun, and see how we can help one another. It's about building rapport and long-term business relationships. Have fun participating in the Role-Playing activities to put into practice what you just learned. 
There is limited space, REGISTER NOW to claim your ticket!
Lock out your competition as a Vendor or Sponsor – 3 Tables available. See ticket information or call the office.
* ONLINE registration ENDS Wednesday morming, November 9th at 10:30am.
SAVE $10.50 TODAY!
Become a "Founding Member" TODAY and attend this event FREE!
---
Network to Net-WealthTM Founding Members are: Dionne Shaw Bush; Carol Plummer; Jaylin Bailey; Julia Rivas; Maria Ryan; Sylvia Henderson; Verlyn Simpson; Wanda Robinson; and Rebecca Silvestre.
---
Networking is about making connections, helping others, and building long-term mutually beneficial relationships. It's about forming strategic alliances. As a team, everyone achieves more! A successful company is one that has a team of supporters.
Network to Net-Wealth sends out a very special THANK YOU to all companies we have formed an alliance with. We are excited about our relationships and look forward to working as a team not only for this event, but for their events and many other events we jointly create to better the lives & businesses of entrepreneurs and professionals throughout the mid-Atlantic region. Thank you: DC-MD Small Business Owners Networking Group meet-up (Evette Lewis, Organizer); Springboard Training (Sylvia Henderson); The Networking Advocate (Al Granger), Shoestring Startups (Jeremy Caverly, Organizer), Sisters4Sisters Network, Inc. (Peg Morris), MD Home Business Expo (Jaylin Bailey), CallieClaire.com (Callie Claire)  eWomenNetwork of Montgomery County (Carol Plummer); Circle of Champions (Bob Yates), Dawn Converse; and Bank of America (Maria Ryan). We look forward to an exciting evening! 
---
 Here's What's Included:
Admission
Networking with Business Professionals of MD/VA/DC/DE
Interactive training in the areas of "Strategic" Networking and Marketing
20-minute training with Keynote Speaker
Food catered by Norbeck Country Club
Drawing for great Door Prizes
All this for only $22.50/pp
$35 "cash only" at the door
"Teaching you to raise your Net-Worth through strategically Net-Working"
 We Look Forward to Mixing with you on November 9th!
P.S. Space is limited. Claim your seat TODAY!
---
 Norbeck Country Club - Rockville, MD
Event "Venue" Host, Norbeck Country Club has graciously opened their doors to our November's Network to Net-Wealth's business mixer. Thank you Sylvia Henderson (club member).
Norbeck Country Club, founded in 1954, provides a beautiful setting and facilities for a variety of special occasions, both personal and business. Situated on a 'must see' scenic 198-acre site in Montgomery County, Norbeck Country Club is conveniently located minutes away from D.C. and Northern VA with easy access from I-270 and the Capital Beltway. Norbeck Country Club and Sylvia Henderson, thank you for hosting our 9th Network to Net-Wealth Business mixer!
---
 About  Network to Net-Wealth, LLC: 
Network to Net-Wealth, LLC is all about YOU! We help you to Increase YOUR Bottom Line through building powerful strategic alliances and relationships.
Based out of Silver Spring, MD, Network to Net-wealth LLC's networks extend up and down the east coast as well as nationally. Let's expand all our networks and impact lives throughout our country as a team. Because as the saying goes, "together everyone achieves more!" And Emmy states, "why not have fun helping others and doing what you love!!
When & Where
17200 Cashell Road
Rockville, 20853


Wednesday, November 9, 2011 from 5:30 PM to 8:30 PM (EST)
Add to my calendar
Organizer
Network to Net-Wealth(c) is a unique mid-Atlantic business network and training organization working with various levels of business owners and professionals. The mission is to educate and empower business professionals by teaching them how to strategically grow through education and communications to create positive, dynamic, and long-term relationships & alliances. The purpose is to provide a relaxed, interactive learning atmosphere for business owners and professionals to meet and connect. Mixers are held at hotels, country clubs, restaurants, and unique training venues which also includes the bowling mixers. Experience a new fun, stress-free way of networking!
Founder Emmy Vickers states: "the business world has changed –people want to do business with who they know, like and trust. Many are looking for long-term relationships, not just the quick sale. Word of Mouth (WOM) Networking / relationship marketing has become the way of the world in successfully growing one's business."
Network to Net-Wealth(c) offers a variety of products and services for serious-minded professionals looking to reach new heights in their business. We educate, empower, guide and motivate business owners and professionals to believe in themselves and take action to create their much-deserved success through strategic networking!
EvE's "Network to Net-Wealth" Business Mixer/Training LIVE at Norbeck Country Club!