Description
Is Harvard, Yale, Princeton or Stanford in your future?
Elite US universities are the hubs of innovation and widely regarded as the best places in the world for accelerating ambitions and providing unmatched career-building opportunities.
The only problem is, the best universities attract the best talent and there's simply not enough room for everyone.
The application process is highly competitive but gaining admission is still possible, especially if you have the right guidance.
Come to this event presented by Carina Cunha (Columbia alumni & Managing Director of Crimson Education in the UK), where she will share her experiences of studying in the US and give advice for students on how to apply to elite US universities.
Speaker:
Carina Cunha | Columbia University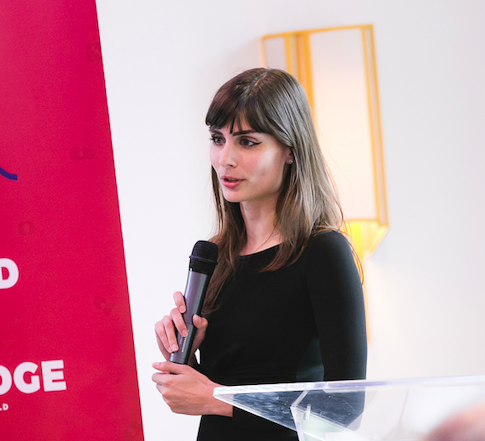 Carina is the Managing Director of Crimson Education in the UK. In addition to managing the UK Team, Carina supports the expansion of Crimson's presence in Europe by overseeing sales, marketing and partnerships in other regional markets such as Ireland, Switzerland and Scandinavia. Carina holds a B.A. in Economics and Political Science from Columbia University, where she graduated a year earlier than expected, and a Postgraduate degree in Differential Psychology from the University of Edinburgh. Originally from Rio de Janeiro, Brazil, Carina sees education as the most fundamental tool to enable personal growth and have a global impact. Carina's background in Investment Banking (Credit Suisse), Wealth Management (JPMorgan) and Management Consulting (Accenture) has helped her spearhead a number of educational initiatives such as the partnership with ETC (Educating The Children), NISCA (Northern Ireland Schools and Colleges Careers Association), MOTC (Masters Avenue), Fulbright, and the International School of Geneva. Through her work with Crimson, Carina has helped hundreds of students achieve their academic and career goals. Carina has also been a featured speaker in dozens of conferences and fairs across Europe, including the 2019 European IB Conference in Zagreb and the 2019 Festival of Education at Wellington College.
What will be covered at this event?
The US universities to aim for

The strengths and weaknesses of top US universities

The structure of US university degrees

The employability, career and internship opportunities at US universities

The US university lifestyle

Advice for students applying to US universities
Who should be at this event?

Students in years 9-13

Parents and Career Advisors who want advice on supporting their children and students to attend US Universities
Date: Saturday, 21st September 2019
Time: 4pm - 5:30pm
Location: Clayton Hotel Ballsbridge |1880 Room - Merrion Rd, Dublin 4, D04 P3C3, Ireland
Cost:
£10 - Single Student or Parent
£15 - Parent + Student
£20 - Family Pass (Up to 4 People)

Register now to secure this opportunity!
We will also be providing an opportunity for everyone to have their questions answered and set up individual conversations with an academic advisor, to find out how you can give yourself the best chance of gaining admission to some of the world's best universities.
Got a question? Email us at europe@crimsoneducation.org.
Check out our YouTube channel for videos on careers and university campuses from around the world or visit our blog for excellent content on all things related to higher education and careers.
Follow Crimson Education on Facebook or Twitter or find us on WeChat at 'CrimsonEducation'.