Description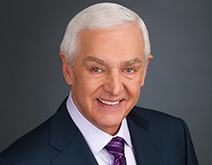 Join Dr. David Jeremiah in New York City as part of a television studio audience in the famous Appel Room at the Jazz at Lincoln Center.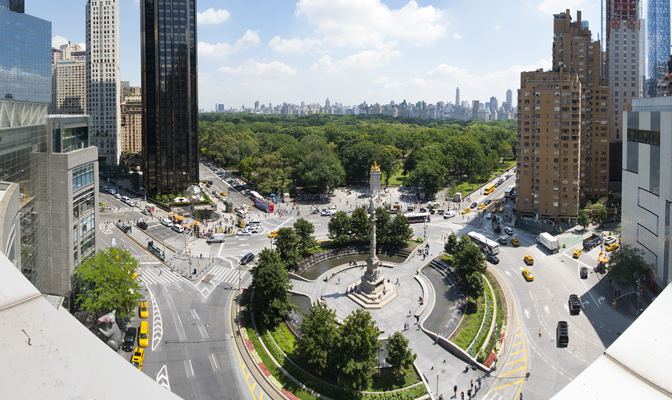 What will Dr. Jeremiah be teaching?
Dr. David Jeremiah will be teaching from his new series titled, "Everything You Need: Living A Life of Confidence in the Promises of God".
Many Christians feel unprepared and uncertain when it comes to living each day as followers of Christ. However, the Bible makes it clear that God Himself equips all believers with everything they need to walk and work with confidence as members of His kingdom. In fact, in the same way that skilled hikers pack all necessary supplies before a journey, the apostle Peter lists seven critical tools God provides for each of His people to empower them to accomplish His will: virtue, knowledge, self-control, perseverance, godliness, brotherly kindness, and love.
In his new series, Everything You Need, beloved teacher David Jeremiah unpacks 2 Peter 1 and the seven essential steps to live a life of confidence in the promises of God.
You've been equipped for the journey, but you may not be using all God has given you. It's time to learn the seven essentials that will revolutionize your journey!
Event Details and FAQ's:
What dates will you be taping the new series, Everything You Need?
Taping will take place July 1st through July 5th in New York City.
Where will the series be recorded?
We will tape the series in The Appel Room at the Jazz at Lincoln Center.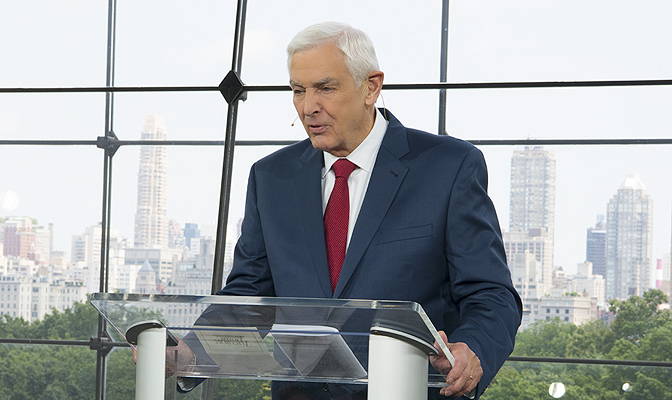 How long is the entire studio event?
The studio taping will last five days; however, you may stay for the days that work best with your schedule. Should you come for only a few days or for the whole event, we will be happy to have you take part.
How many studio sessions will there be?
Dr. Jeremiah will be presenting ten different teaching sessions for his new series Everything You Need. In addition, he will also tape a live interview, hosted by Sheila Walsh, where Dr. Jeremiah will offer his candid insight on the seven essential steps to live a life of confidence that he writes and teaches about in Everything You Need.
How many studio sessions can I attend?
You may attend as many as you would like! You are free to attend just one or all eleven taping sessions depending on your schedule. All we ask is that you attend the sessions you select as seating is at a premium.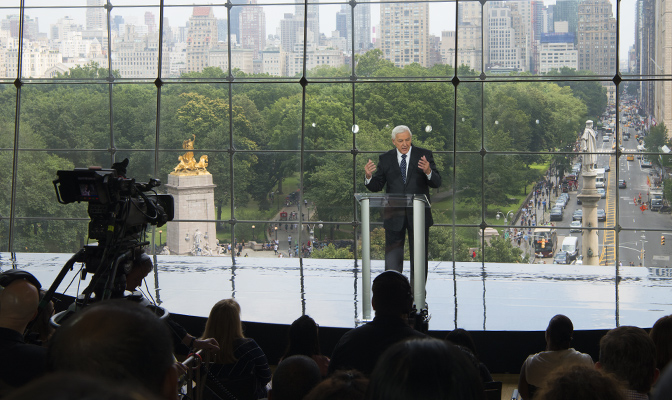 How long is each studio session?
Each session will last no more than an hour.
When should you arrive?
We recommend arriving at least 30 minutes prior to each session to give enough time to attend to any needs you may have before entering the studio.
Is there an age limit for this event?
We respectfully request that all attendees be at least 12 years of age or above.
What is the recommended dress code?
These sessions are an intimate group setting of a couple hundred people. You may be captured on camera at any time during this live studio recording. Therefore, we ask that you arrive "camera ready". We recommend dressing in a business or Sunday church attire.
. . . . . . . . . . . . . . . . . . . . . . . . . . . . . . . . . . . . . . . . . . . . . . . . . . . . . . .
Organizer of Everything You Need | Television Studio Audience