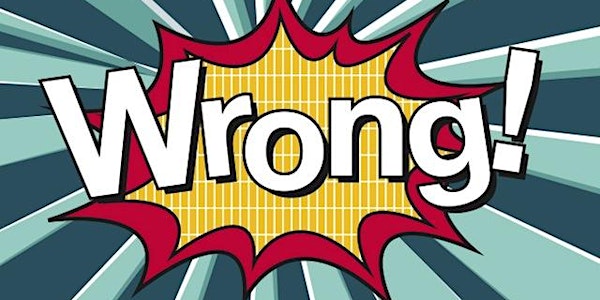 Everything You Know about Disability Inclusion is WRONG!
Learn from industry experts about ways to see disability inclusion differently.
About this event
In this hour-long presentation, Disability:IN Central Texas brings together a panel of leading disability inclusion experts who will share their hot takes on what companies, leaders, HR, and even your well-meaning coworkers get wrong about disability hiring and inclusion. We debunk myths, share our real-world stories, and get real about disability etiquette. Everything you know about disability inclusion is WRONG...well maybe not everything, but we all have something we can learn!
Panelists
Dylan Rafaty is an award-winning disability rights advocate and entrepreneur. Dylan has advocated at the local and state-level for disability inclusion, including working with the Governor's Committee on People with Disabilities and founding the North Texas Disability Chamber. He was also recently given Plano's Rising Star Award. Dylan works as a Donor Relations Manager for Robotics Education and Competition Foundation.
https://www.linkedin.com/in/dylanrafaty/
Chris Mitchell is the founder and CEO of #DefineYourself. In his podcast, Successful and Disabled, Chris interviews professionals with disabilities to talk about their journey through the work world while living with their disabilities. Full of wit, humor, and real talk, Chris' podcast is a must-listen that normalizes disability disclosure and what it means to be a working professional with a disability.
https://www.linkedin.com/in/imchrismitchell/
Kate Singh, a PHR, is an up-and-coming Austin-local consultant, spokesperson, and future author advocating for people with non-apparent disabilities. She is the Director of Inclusion and Engagement at OpenSourceOD, an organization focused on emerging Organizational Development professionals. A passionate and soft-spoken professional, Kate brings hands-on experience working with C-suite and front-line employees. Her consulting work focuses on talking with companies about why they should hire people with disabilities and how they can make their workplaces more inclusive, as well as navigating difficult conversations.
https://www.linkedin.com/in/katehaas8/
Moderator
Myles Wallace works for Peak Performers, a national nonprofit staffing firm that's been in business since 1994. They staff businesses and government agencies who are passionate about hiring diverse candidates and building an inclusive work culture. As a nonprofit, they believe in the innate ability of all people and focus on recruiting candidates with disabilities. Myles looks at his work as changing the world one job at a time by building a workplace where all are valued and recognized for their ability, as opposed to their disability.
https://www.linkedin.com/in/myleswallace/
Please feel free to submit questions you'd like answered by our experts to: DisabilityIN.CTX@gmail.com.
About Disability:IN Central Texas
Our mission: To help Central Texas businesses and the community thrive by realizing disability inclusion in the workplace, supply chain, and marketplace.
New members welcome!
Learn more at: https://di-ctx.org/