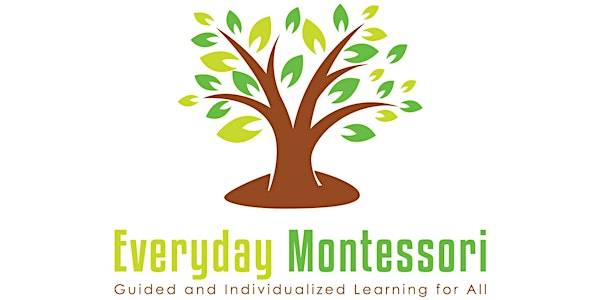 Everyday Montessori Parent Training - Understaning Montessori
Parent Montessori Training for all ages through Zoom.
Refund Policy
Contact the organizer to request a refund.
Eventbrite's fee is nonrefundable.
About this event
Are you interested in the Montessori method but are completely lost with all the terminologies, information overload, and complexity of the method? Come join us for our first parent Montessori training.
The following is what we will be discussing and reviewing about:
- What is Montessori?
- The Environment - How to understand the importance of a proper set up.
- Teacher/Parent-Student Roles/Relationships
- Montessori Positive Discipline
- Direct vs Indirect Aim - what is it?
- Sequential Learning
- Logical Thinking
- Importance of Repetition
- Control of Error
- Point of Interest
For people who cant make the event: Purchase the ticket and if you do not show up, I will email you the recorded event and then we can set up an one-on-one to discuss what you saw and any questions you may have.
For Spanish Speakers: Depending on how many people sign up for Spanish, we will create a one-on-one or small group with a Spanish translator on a seperate date. Please email us at lissette@everydaymontessorieducation.com or DM @everyday_montessori expressing you are a Spanish speaker so we know how many people to plan for.
Espanol: Dependiendo de cuántas personas se inscriban en español, crearemos un grupo pequeño o uno a uno con un traductor de español en una fecha separada. Envíenos un correo electrónico a lissette@everydaymontessorieducation.com o DM @everyday_montessori expresando que habla español para que sepamos cuántas personas planear.