Everyday life in the Polish People's Republic seen from Today's Perspective - Lecture

Monday, May 2, 2016 from 6:00 PM to 8:00 PM (EDT)
Event Details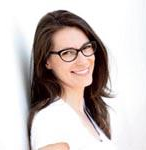 Professor Malgorzata Mazurek
Chair of Polish Studies
Department of History
Columbia University
In this presentation I will talk about multiple ways in which everyday Polish citizens experienced daily life under communism,  Empty shelves, hostile shop-assistants and black markets belonged to a vast repertoire of experiences of scarcity and forced resourcefulness, often encapsulated in the iconic figure of a waiting line. The talk  argues that affects and emotions, such as feeling of deprivation, rather then a sheer lack of goods, were at the heart of politics of everyday life in communist Poland. By doing so  I will discuss novel ways of reading the history of social inequalities, in which I point at unexpected continuities between the lived experience under communism, post-communism and today's Poland.
Małgorzata Mazurek specializes in modern history of Poland and East Central Europe. Her interests include history of social sciences, international development, social history of labor and consumption in the twentieth-century Poland and Polish-Jewish studies. Her new book project deals with the intellectual history of East Central European involvement in the making of the non-Western world between the late 19th century and 1960s. It investigates the role of Warsaw-based social scientists in shaping Eastern European debates on population, migration and capitalism and further, in transforming this locally produced knowledge into development policies for the so-called "Third World."  She is also a member of an international research project Socialism Goes Global: Cold War Connections between the 'Second' and 'Third World' 1945-1991 funded by the British Arts and Humanities Research Council.
Free and Open to the Public 
When & Where

The Kosciuszko Foundation
15 East 65th Street
New York, NY 10065


Monday, May 2, 2016 from 6:00 PM to 8:00 PM (EDT)
Add to my calendar
Organizer

The Kosciuszko Foundation is dedicated to promote educational and cultural exchanges between the United States and Poland and to increase American understanding of Polish culture and history.
The Foundation awards more than $1 million in fellowships and grants to graduate students, scholars, scientists and artists, and nearly 200 people benefit from the Foundation's financial assistance on an annual basis. 
To become a member please visit www.thekf.or/membership.
We keep on giving only if you keep on giving. Support the Kosciuszko Foundation>
#TheKF #KFball 
Read about us in: