In this workshop, you'll learn how to successful in implementing new changes and motivating your team to be productive.
About this Event
Leadership and motivating others to change how they work is a challenging role, but it doesn't have to be entirely stressful. In this workshop, you'll learn how to successfully implement changes within teams and how you can motivate your team to adjust and work productively.
Samex LLC, a management consulting organization is providing leaders and professionals with a clear path to the growth of their careers and businesses. We have successfully mentored leaders in Automotive, Healthcare and Finance industries and accelerated careers for over 3,000 professionals.
When you're able to anticipate opportunities or challenges, implement a new process to give your organization an advantage, and have those you lead succeed with their new responsibilities, you will very quickly become an effective strategic leader. Your success as a leader is going to depend on how well you Motivate, Inspire, and Encourage others to be productive and resilient.
Making the time to learn these three strategic leadership skills, and mastering how to apply them to your work can be a time-consuming process for professionals. One that doesn't leave a lot of room for trial and error. However, it doesn't need to be this way.
In this workshop on Everyday Leadership, you'll learn how to harness these skills; by starting with the most important aspect of your overall leadership growth. You'll learn how to work on these skills and improve them daily.
In this hands-on leadership workshop, you'll also explore the following areas of your professional development and come to understand these leadership fundamentals:
Communication
Adaptability
Team Building
Strategic Thinking
Delegation
Save your seat in this Everyday Leadership workshop, and learn how to be successful with implementing strategic changes in your role as a leader.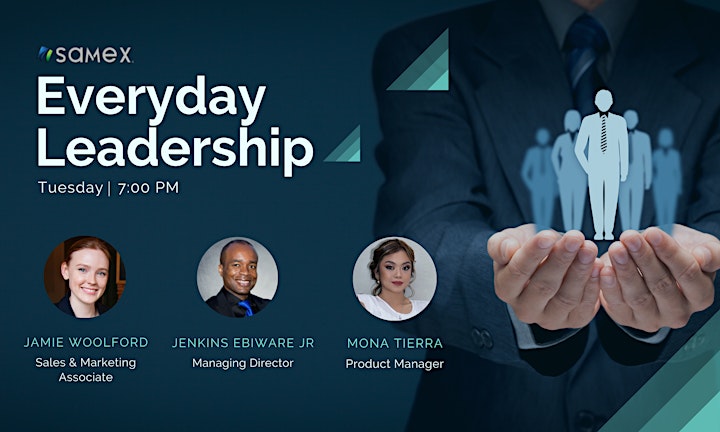 What is Focused Leader?
In addition to your seat in our Everyday Leadership workshop, the Focused Leader ticket enrolls you in a leadership training program in Agile Project Management. You'll learn the fundamentals of technical leadership, and get hands-on exposure to problem solving cases designed to increase your project management skills as a leader.
How does Focused Leader Work?
On the day of your Everyday Leadership workshop, you'll gain lifetime access to our learning program console, where we'll guide you through 15 immersive lessons over the course of 5 days.
You'll have both guided and on-demand instructions, get hands-on technical training on project planning, task delegation and more. You'll also learn:
The minimum requirements for a successful project
How to create milestones and detailed stories
How to create accurate estimates
Coordinating scrum meetings and agile task tracking
How to use Gantt Charts to present the health of your project
To be successful with leading strategic change, you'll need to be able to start and finish projects. The Focused Leader training allows you to accelerate your growth as a leader, by providing you with a platform to develop each of the professional and technical skills and can repeat as often as you like to challenge yourself in each area of professional development.
Are Certificates Provided?
Yes. Focused Leader attendees will receive a Certificate of Completion and endorsements to showcase your leadership and technical management skills.