Event Information
Refund Policy
Refunds up to 1 day before event
Eventbrite's fee is nonrefundable.
In this Everyday Leadership workshop event, learn the most important skill to have for leading and motivating others through obstacles
About this Event
People respond to great leadership. How great you are at leading, depends on how well you M.I.E. Which stands for:
Motivate
Inspire
Encourage
Learning how to do each of these well is the first step towards improving your ability to lead others. To be successful with this, is going to require a change in the way you think.
A good place to start, is by shifting your thinking from "what can I do to overcome this challenge?" to "how can I leverage the strengths of those around me?". Doing this will force you to begin giving clear instructions, so that the goals you want to accomplish are clearly understood by those that you're delegating to.
Once you've done this, it's time to give your team the freedom and support to get the job done. To do both of these well, there is one key skill that you'll need to master. This skill in particular will ensure that everyone that you're leading remains productive while still enjoying the flexibility and empowerment that you're providing as a leader.
In this event on Everyday Leadership, we'll show you how to develop this skill and maintain it daily. Once you've gained an understanding of this skill through this workshop, you can guide and mentor your team with these techniques.
All attendees of this workshop will receive a 5-Part Startup Leadership package with attendance.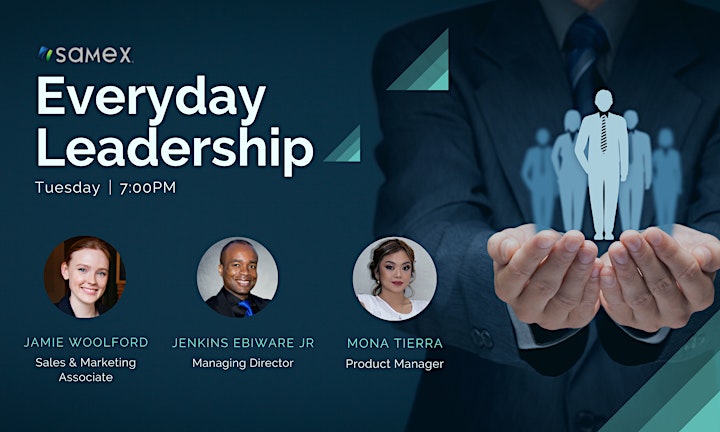 What is Focused Leader?
In addition to your seat in our Everyday Leadership workshop event, the Focused Leader ticket enrolls you in our Agile Methodology & Project Management Leadership Course. You'll learn the fundamentals of agile project management, and get hands-on technical exposure to real world examples and problem solving cases designed to increase your project management abilities as a leader.
How does Focused Leader Work?
On the day of your scheduled Everyday Leadership workshop, you'll get access to our active-learning platform, where you'll be guided through 10 immersive lessons over the course of 5 days.
Starting with your scheduled event attendance, you'll then complete daily action items, get hands-on technical training on project planning, and task delegation. Through practice, you'll also learn:
The bare minimum needed to start a successful project
How to create project milestones and stories
How to break stories into tasks; creating accurate estimates
How to properly coordinate scrum meetings and agile task tracking
How to use Kanban views to present to shareholders
The success of any project or initiative is determined by its leaders. This Focused Leader training allows you to develop your communication, planning and decision making in a hands-on environment, where you can repeat as often as you like to challenge yourself in each of these areas.
Are Certificates Provided?
Yes. Focused Leader attendees will receive a Certificate of Completion and endorsements to showcase your leadership and technical management skills.
Date and Time
Location
Refund Policy
Refunds up to 1 day before event
Eventbrite's fee is nonrefundable.