Event Information
Refund Policy
Refunds up to 1 day before event
Eventbrite's fee is nonrefundable.
People respond to good leadership. In this event, learn how to take decisive action as a leader, set goals and delegate effectively.
About this Event
Leadership and motivating others to be productive is an ongoing process, but it doesn't have to be daunting or stressful. In this workshop event is a simpler way to become an influential leader.
Samex LLC, a 3-time award winning management consulting organization, is providing leaders and entrepreneurs of technology companies with a clear path to the growth of a sustainable business.
Having successfully transformed leaders in industries such as Automotive, Healthcare and Finance, and accelerated careers for over 3,000 professionals, we're empowering the workforce of today's technology companies. We're doing this by providing an active consulting and training experience (supported by artificial intelligence and automation) to help each employee bring their best selves to work.
Imagine being able to command respect among your team members. To have a presence and the confidence that inspires people to follow your lead. All of this is possible when you improve your leadership skills. People respond to good leadership. In all aspects of our lives, not just business.
Many believe leadership is simply giving orders and assignments. However, this isn't the case. Your success or failure as a leader is going to depend on your ability to do three things.
Motivation goes beyond using incentives or threats to get people to work. It requires understanding the people you're working with and what moves them. To inspire, you'll need to be able to properly communicate your ideas, your vision. When you've successfully mastered these two, then encouraging people to be productive almost comes naturally.
If you could find a way to quickly master these three skills and start applying them to your life and the way you work within a week, how much of an impact would that make in your career this year?
In this workshop on Everyday Leadership, you'll learn how to harness these three skills; by starting with the most important aspect of your overall leadership growth. Your ability to be productive and your ability to mentor others.
We'll also how you how to work on this skill and improve it daily and how by doing so, you can motivate others. We'll also introduce you to a 5-step process for becoming an influential leader that you can apply either to yourself an an entrepreneur or within your organization as an employee.
Leadership and motivating others to be productive is an ongoing process, but it doesn't have to be daunting or stressful. Along with getting a simple and clear plan to becoming an influential leader, all attendees of this workshop will receive a 5-Part Leadership Resource Package. Containing materials for ongoing learning, and premium tools for improving time management and communication.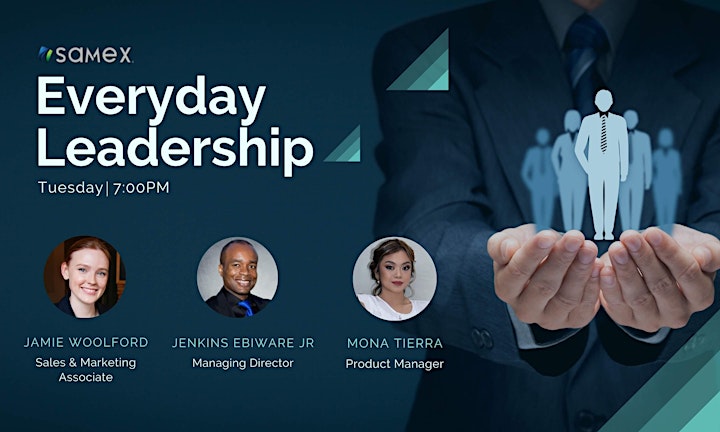 What is Focused Leader?
In addition to your seat in our Everyday Leadership workshop, the Focused Leader ticket enrolls you in a leadership training program in Agile Project Management. You'll learn the fundamentals of agile project management, and get technical hands-on exposure to real world examples and problem solving cases designed to increase your leadership skills in project management.
How does Focused Leader Work?
On the day of your Everyday Leadership workshop, you'll get access to our active-learning platform, where we'll guide you through 10 immersive lessons over the course of 5 days.
You'll complete daily action items, get hands-on technical training on project planning, task delegation and more, and get situational exercises that you can apply. You'll also learn:
The bare minimum needed to start a successful project
Creating project milestones and stories
Breaking stories into tasks; creating estimates
Coordinating scrum meetings and agile task tracking
Understanding Gantt Charts and presenting to shareholders
In business, the overall success of any project or initiative is determined by its leaders. Communication, management, planning, flexibility and decision making are all skills that you'll need to develop to excel in leadership. The Focused Leader training allows you to develop each of these skills in a hands-on environment, where you can repeat as often as you like to challenge yourself in each of these areas.
Are Certificates Provided?
Yes. Focused Leader attendees will receive a Certificate of Completion and endorsements to showcase your leadership and technical management skills.
Date and Time
Location
Refund Policy
Refunds up to 1 day before event
Eventbrite's fee is nonrefundable.