Event Information
Refund Policy
Refunds up to 1 day before event
Eventbrite's fee is nonrefundable.
In this event on Everyday Leadership, learn the single-most important key to mastering the art of leading and motivating others.
About this Event
Your journey to unleashing your leadership potential starts with a great understanding of yourself. Discovering your personality traits and how they relate to being a leader. When you know yourself, you can maximize your strengths and be more aware of your weaknesses. Then, the next step is improving your communication skills. This is not only limited to public speaking either. This includes your writing and your body language.
How well you succeed as a leader is going to depend on your ability to M.I.E. Which is your ability to:
Another important skill to learn is how to make decisions. As a leader, you'll be called on to make decisions that will impact your team, your work, and your customers. How well you can think on your feet, analyze situations, and quickly make smart decisions will greatly affect how successful you are as a leader.
In this event on Everyday Leadership, we'll discuss the single, most important key to becoming a great leader. This is a skill you should master before considering ANY type of leadership or professional training experience. We'll help you discover and understand this skill, and also show you how to maintain it daily.
Being a leader is not something you are born into. Leadership is a skill you develop. You'll learn exactly how to do that, and more in this session! All attendees of this workshop, will receive a 5-Part Startup Leadership Package with attendance.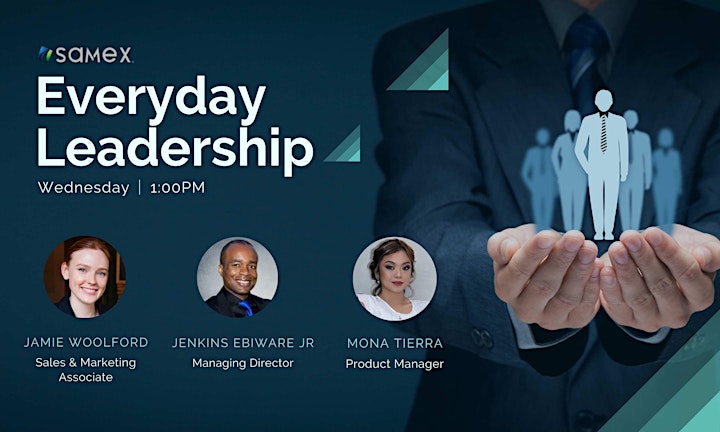 What is Focused Leader?
In addition to your seat in our Everyday Leadership workshop, the Focused Leader ticket enrolls you in an leadership training program in Agile Project Management. We'll help you learn the fundamentals of agile project management, and also give you hands-on technical exposure to real world issues and problem solving strategies designed to increase your project management skills as a leader.
You'll also learn:
The bare minimum required to start a successful project
How to create milestones and write project stories
How to breaking stories into tasks and creating accurate estimates
How to coordinate scrum meetings and agile task tracking
The ins and outs of Gantt Charts and how to present to shareholders
Your ability to successfully start and finish projects as a leader, determines the overall success of any project, and sometimes and entire organization. The Focused Leader training allows you develop each of these in an hands-on environment where you can repeat to challenge yourself as often as you'd like.
Are Certificates Provided?
Yes. Focused Leader attendees will receive a Certificate of Completion and endorsements to showcase your technical management and leadership skills.
Date and Time
Location
Refund Policy
Refunds up to 1 day before event
Eventbrite's fee is nonrefundable.