In this event on Everyday Leadership, get the blueprint for becoming a productive and influential leader.
About this Event
Being a leader is something that can impact every single aspect of your life. In your family, strong leadership skills will make you a better partner and parent. In the professional world, being able to inspire a team of people to take action is an invaluable skill that will take you far in your career.
The best leaders understand that their reputation among those they lead means everything. So, they work to fulfill their own obligations in a positive manner, being proactive to solve problems. Which in turn, creates a culture where everyone is positive and proactive.
How well you succeed as a leader is going to depend on your ability to M.I.E. Which is your ability to:
Because the leader is seen by others as the go-to person who can help them find solutions to their problems.
Join us for this Everyday Leadership event. Where we'll show you how to develop these three skills. You'll also learn the most important key to being productive. Which, if you can master, will make it easier for those you lead to be productive as well.
All attendees of this workshop, will receive a 5-Part Startup Leadership Package with attendance.
Register now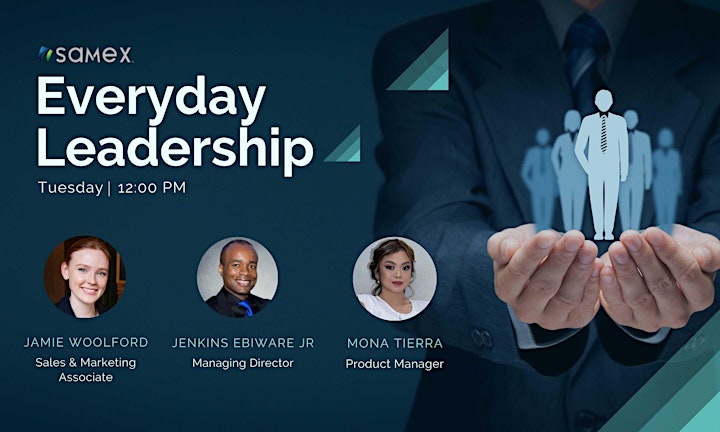 What is Focused Leader?
In addition to your seat in our Everyday Leadership workshop, the Focused Leader ticket enrolls you in an Agile Project Management leadership training program. We'll help you learn the fundamentals of agile project management, and also give you hands-on technical exposure to real world issues and problem solving strategies designed to increase your project management skills as a leader.
How does Focused Leader Work?
On the day of your Everyday Leadership workshop event, you'll get access to our active learning platform. Here, you'll be guided through 15 immersive lessons over the course of 5 days.
You'll also learn:
The bare minimum required to start a successful project
Creating milestones and writing project stories
Breaking stories into tasks and creating estimates
Coordinating scrum meetings and agile task tracking
Understanding Gantt Charts and how to present to stakeholders
Your ability to successfully start and finish projects will determine the overall success of any project, and sometimes your success as a leader. The Focused Leader training allows you develop each of the necessary skills in an hands-on environment where you can repeat to challenge yourself as often as you'd like.
Are Certificates Provided?
Yes. Focused Leader attendees will receive a Certificate of Completion and endorsements to showcase your technical management and leadership skills.