In this leadership workshop, lear the most-important aspect of being successful at leading and inspiring others to be productive.
About this Event
The most inspirational and motivational leaders do one thing really well, they understand people!
This gives them a unique ability to understand individual strengths and position team members in positions and projects that will encourage professional growth and help them achieve their career goals. When people succeed in their careers and enjoy the work they're doing, everyone in the organization benefits.
To start leading in this way, you'll need to increase your M.I.E. abilities. Which are how you:
If you do these well, you'll be able to guide others to find passion in the work. Bringing their best selves to the work and increasing your overall productivity.
Here's why this works:
When you're working on something that you enjoy, and feel like you "own" it, you'll easily go the extra mile to see that it gets done. Yet, when you're working on something that feels like a chore, something that doesn't excite you, you're only going to put in the minimum effort that's needed to get it done. Which always shows in the quality of the work.
This is how you encourage productivity.
Join us for this Everyday Leadership training event. We'll help you understand how to become a leader that influences, inspires and empowers people to take action. Accelerating your career or your business. We'll also help you:
Develop your vision as a leader
Learn how to inspire and motivate your team
Improve your decision making
You'll also be introduced to a simple, 5-step process for improving your leadership career and how to get daily support with practicing effective leadership daily within your organization.
All attendees of this event will also receive a 5-Part Startup Leadership Package with attendance. Register Now!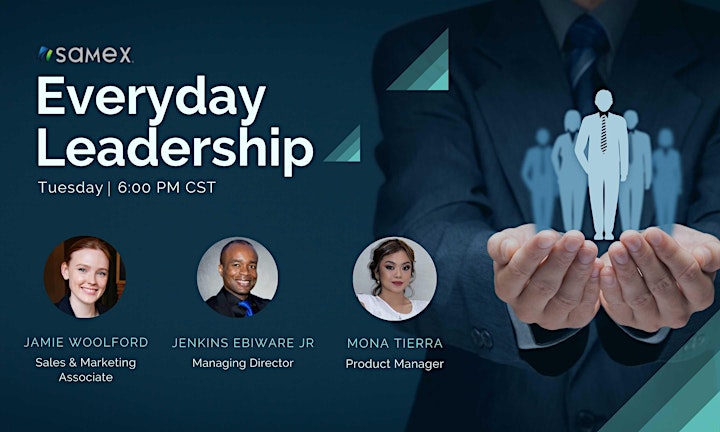 What is Focused Leader?
In addition to your seat in our Everyday Leadership workshop, the Focused Leader ticket enrolls you in our leadership training program in Agile Project Management. With this program, you'll get to learn learn the fundamentals of agile project management, and get hands-on exposure to problem solving cases and real world examples designed to increase your leadership skills in project management.
How does Focused Leader Work?
On the day of your Everyday Leadership workshop, you'll get access to our active-learning platform, where you'll be guided through 10 immersive lessons over the course of 5 days.
Your training experience will include daily action items, along with hands-on technical training in project planning, and task delegation. You'll also learn:
The bare minimum needed to start a successful project
Creating project milestones and stories
Breaking stories into tasks; creating estimates
Coordinating scrum meetings and agile task tracking
Understanding Gantt Charts and presenting to shareholders
The Focused Leader training allows you to develop each of the skills that you'll need to successfully plan, communicate and delegate as a leader in a hands-on environment where you can challenge yourself in each of these areas.
Are Certificates Provided?
Yes. Focused Leader attendees will receive a Certificate of Completion and endorsements to showcase your leadership and technical management skills.