In this workshop on Everyday Leadership, learn how to become a leader that can motivate and inspire people to get things done.
About this Event
People respond to good leadership. Sounds simple enough, but the reality is that leading and guiding others requires a different way of thinking than many are used to.
If you're hoping to manage a team someday, or if you have an idea or a cause that you'd like to gain support for, how successful you are in getting others to follow your lead is going to depend on your ability to do these three things:
Your ability to motivate
Your ability to inspire
Your ability to encourage
You might have ideas about how to improve a particular process in your work, or a grand vision to take your business (if you run one) to the next level. However, nothing will come of that until you take consistent action and produce problem solving results. You'll accomplish this by motivating, inspiring and encouraging others to work effectively and support you in achieving your goals.
This starts with having a different way of thinking. In this workshop on Everyday Leadership, we'll help you develop the one key skill that's crucial for becoming a leader that can produce results; and how to practice it daily. You'll understand how to become productive yourself first, and how to mentor and guide others to follow your design.
All attendees of this workshop will receive a 5-Part Startup Leadership package with attendance. Containing downloadable reading materials, mp3s, videos and software tools for improving your communication and productivity in leadership.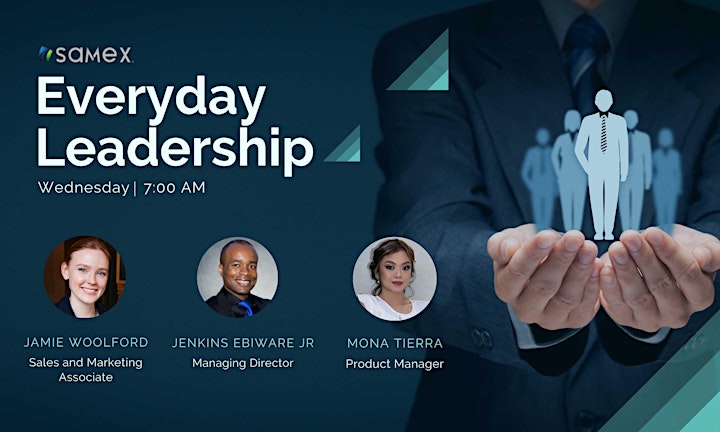 What is Focused Leader?
In addition to your seat in our Everyday Leadership workshop, the Focused Leader ticket enrolls you in a leadership training program in Agile Project Management. In this program, you'll learn the fundamentals of agile project management, and get hands-on experience solving real-world examples and cases designed to increase your leadership skills in project management.
How does Focused Leader Work?
On the day of your Everyday Leadership workshop, you'll get one year of access to our active-learning platform, where we'll guide you through 10 immersive lessons over the course of 5 days.
You'll complete daily action items, get hands-on technical training on project planning, task delegation and more. You'll also learn:
The bare minimum needed to start a successful project
How to create milestones and project stories
How to create estimates and break stories into tasks
Agile task tracking and how to coordinate scrum meetings
How to present to shareholders and understanding Gantt Charts
The overall success of any project or initiative in business is determined by its leaders. The Focused Leader training allows you to develop each of the skills that are necessary for leadership in a hands-on environment, where you can repeat as often as you like to challenge yourself in each of these areas.
Are Certificates Provided?
Yes. Focused Leader attendees will receive a Certificate of Completion and endorsements to showcase your leadership and technical management skills.