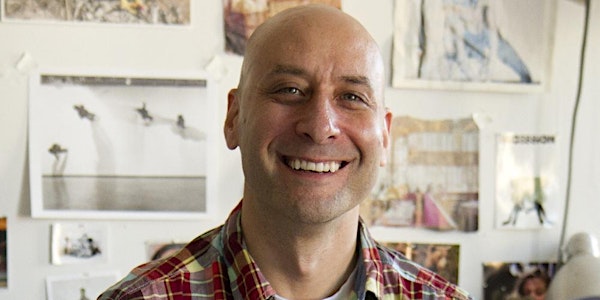 Everyday Extraordinary: An Urban Video Workshop with Artist Neil Goldberg
Event Information
Location
Wurster Hall 172
University of California
Berkeley, CA 94720
Description
Everyday Extraordinary: An Urban Video Workshop with Artist Neil Goldberg
Sponsored by the UC Berkeley Global Urban Humanities Initiative
Friday, March 16, 1-5 pm
Wurster Hall 172
Free. Eventbrite registration required. Seats are limited and the workshop is expected to fill up quickly. Signup deadline March 9.
Open to UC Berkeley students and faculty from all UC Berkeley departments.
Video technology has become ubiquitous, but it can seem as if the more time we spend looking through the lens of the camera the less, in a certain way, we actually see. This workshop draws on artistic traditions of street photography and walking the city and seeks to unleash video's potential to heighten our experience of our immediate surroundings.
Through a series of writing, photographic, and video exercises, participants learn to identify and engage with aspects of everyday experience that might otherwise go overlooked or unnoticed.The class also will also focus attention on the formal properties of video; composition, framing, camera movement; so that participants might harness these more thoughtfully and effectively in their video work.
Participants will use their own camera phones, though the principles learned will apply just as well to high-end professional equipment. This workshop is designed for anyone who wants to improve their ability to perceive the everyday life of cities, including artists, performers, architects, city planners, anthropologists, geographers, and others.
ABOUT THE INSTRUCTOR:
Neil Goldberg makes visual art and performance work that focuses on embodiment, sensing, mortality and the everyday. He has shown this work at MoMA (where it's part of the permanent collection), The New Museum, The Museum of the City of New York, The Kitchen, and elsewhere. He is a Guggenheim Fellow and teaches at the Yale School of Art. The NY Times described his work as "tender, moving and sad but also deeply funny," and Time Out New York wrote "Goldberg has produced some of the most quietly intense and affecting art of his generation."
GOLDBERG'S VIDEO WORK ON CITIES INCLUDES:
Then & Now & Then, a commission for the permanent exhibition New York At Its Core at the Museum of the City of New York, in which he talked with dozens of New Yorkers about their visions for the future of the City. From those conversations, he produced an endless loop of reflections on change, mortality, nostalgia, complaint, hope, and fear.
Surfacing, a 15-minute video that stitches together images of passengers emerging from the New York City Subway into the tumult of the street. Vulnerability, perplexity, disorientation, and recovery play out on the faces of strangers, evoking unexpected empathy from the attentive viewer. In one iteration, the video was displayed on giant screens in Times Square.
Wind Tunnel, a 39-minute video exploring the microclimates of the New York subway through wind patterns including the blast of air from an incoming train that plays out through the hair of at the Bedford Avenue stop of the L train.
The Gay Couples of Whole Foods, a series of 45 inkjet prints in which Goldberg explores his ambivalence about his experiences shopping at Whole Foods as part of a gay couple, uneasy with performing a branding role for the upscale grocery store. In this typological study, he photographs pairs of men he assumes to be gay couples emerging from a local Whole Foods.
Hallelujah Anyway No. 4, a video composed from several days of observing elderly passengers on the M15 bus in Manhattan. In each shot an arm enters the frame, grabs the railing, and hoists a person into view with great effort: a mundane act with a monumental quality.
Date and time
Location
Wurster Hall 172
University of California
Berkeley, CA 94720