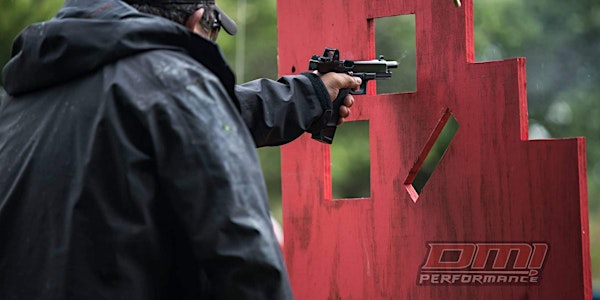 EVERYDAY CARRY EXTREME
Shooting One Handed Can Suck. It Sucks Even Worse When You Are Injured
When and where
Location
Saline 9280 Feldkamp Road Saline, MI 48176
About this event
EVERYDAY CARRY EXTREME
This course is the final evolution of our Everyday Carry Series. Up until now we have taken a strong focus on concealed carry mechanics and positional situations. We now add in the least favorable situation possible in the injured shooter aspect. The world of one handed manipulation gets cranked up a notch when personal injury becomes the cause.
Students will work closely with their medical gear and encounter medical related problem solving as it could apply to the every day carrier.
Topics Covered
• Fundamentals of Firearm Safety
• Developing the proper performance driven mindset
• Refresher in TQ use
• Trauma Kit set up and carry considerations
• Refresher is One Handed Manipulation Skills
• Atypical shooting positions
• Training under stress
• Combatting environmental concerns while injured
Students attending EVERYDAY CARRY EXTREME will be required to provide the following
• A certificate showing proof of completion of the following training, Everyday Carry 1 and 2 or Everyday Carry 2 Day, Primary Medical and Primary handgun 03 or Primary Handgun 1 Handed Solutions. DMI PERFORMANCE staff may approve other courses in replacement of the ones listed. Email to ask. (dmiperformance@fmail.com)
• An IFAK or Trauma Kit that includes at least one training tourniquet
• A Working Pistol (No 22lr)
• 250 rounds of ammunition minimum
• Holster (no cross draw, or shoulder rigs)
• Eye and ear protection (electronic preferred)
• 3-5 working mags for double stacked pistols or 5-10 for single stacks
• A way to carry mags on your body, pockets are acceptable
• Sunscreen, Rain Gear, Bug Spray, Food, Water
• Note pad and pen/pencil
• Baseball type hat
• Proper belt to support pistol and mag pouches
• Lube
• Tools specific to work upon your gear
• Clothing that can be ruined by the environment
• Knee/elbow pads and gloves (optional)
• An Open Mind
• Folding Chair (optional)
Class cost is $175. Students must purchase tickets prior to course. No walk ons. Refunds issued only in the event of cancellation.
Students must bring $25 the day of class to pay for Range Fee
Space is limited.
Sponsored by
ATEi
Great Lakes Custom Works
Heavy Metal Lifestyle
H-Man Services
Dark Angel Medical
Phoenix Rising Firearm Academy
FNDN
Uncoiled Firearms and Range
Action Sports Agency