Description
Every Saturday 2pm
Tuition: Free of charge
All ages and levels from beginners to advanced.
Have you been trying to meditate on your own? Just like learning how to cook, play sports, dance or sing, you can advance a lot faster and achieve what you need in meditation with a good and experienced teacher. When you are taught with proper methods, posture and build strong foundation, you can progress and advance in your practice a lot faster and further. It is also much more beneficial to sit in a group than practicing on your own.

Chan Meditation
When we think of meditation, we automatically relate it to "relaxation" or "feeling good". In fact, only hard work and consistent effort will produce genuine results in meditation training. In Chan meditation training, the results are solid and concrete. You will be much more relaxed and peaceful by increasing your concentration power.

What we'll do:
- Greeting, stretching
- Basic posture+technique
- Silent meditation (Duration 15~30 minutes depending on students)

What to bring: Yoga Mat & towel or small towel.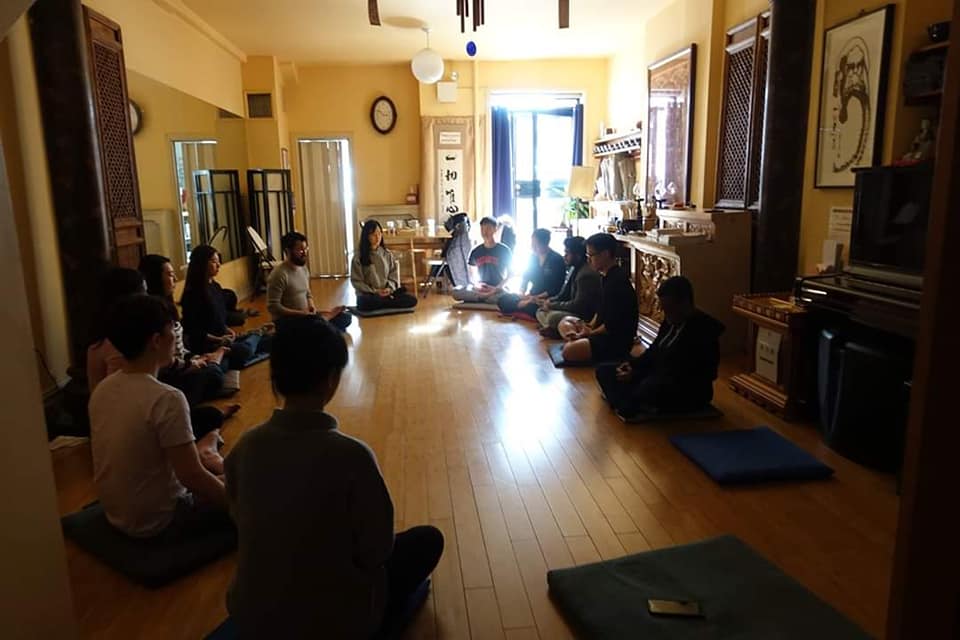 Instructors: Shana Han
Shana Han is the founder and CEO of Hansderma, Inc. She has successfully established her business on her own in her late 20s. She is now a meditation instructor national wide. For the past years, Shana has dedicated her time to practice Chan and Mahayana Buddhism. Because she got so much out of this practice, she decided to share this wonderful experience with others. With her teacher's help, Dharma Master YongHua, she started to teach Chan Meditation.

If you want to support what we do, contribute via https://www.gofundme.com/chanmeditation
REGISTRATION IS MONTHLY & CONTINUOUS THROUGHOUT THE YEAR.