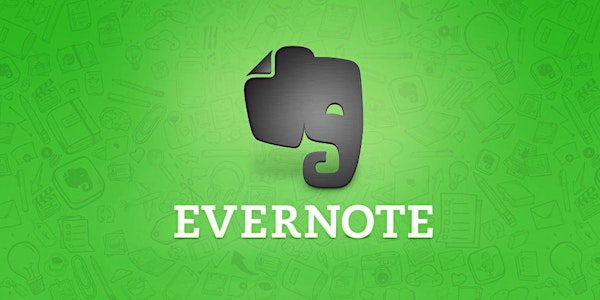 Evernote Jump Start Workshop
Location
Ottawa University
245 S Executive Drive
Suite 110
Brookfield, WI 53005
Description
Evernote Jump Start Workshop - Let's Get Started!
(Friday, April 7, 2017 from 9:00 AM to 12:00 PM)
This workshop provides business professionals a jump-start to setting up and using Evernote's desktop and mobile app, as well as the online edition of Evernote. In addition to providing an overview of Evernote's key features and functions, you'll learn the four main organizing pillars of Evernote and how to best use them for business and personal life.
Also, you'll learn that Evernote is a note-taking, information-gathering, and content-organizational application, whether it's used on a PC, Mac, smartphone, tablet or any Internet-enabled device. We'll explore the many different types of content that Evernote can help the user compose, gather and collect in one accessible modern digital workspace.
You will discover how to: (Step-by-Step)
Setup Evernote for best use

Learn the anatomy of Evernote (Mobile / Desktop / Web)

Capture and organize important information with Notes, Notebooks, Stacks and Tags

Learn to save and organize live audio, photos, files, PDF's, email messages, web clippings, post-it's, and voice mails to Notes

Learn the quickest way to retrieve information from Notes, PDF's, photos and images with Evernote's powerful search features

Learn to scan paper documents and business cards into your Evernote account (scanning business cards requires an Evernote Premium subscription)
Plus, we'll explore:

Which Evernote user-level-options and features is best for you

Evernote Web Clipper for Desktop

How to share your emails with your Evernote account

The 3 Notebooks (folders) you must have in your Evernote account

How to keep your information current on all your devices with automatic and manual syncing

Naming schemes that provide you the best organization of your content and work

** Included Bonus Items **
All attendees will get exclusive 24x7 access to the online Workshop Resource Web page, which is loaded with helpful guides, tips, and downloads that support you once you leave class.


Access to the Paperless Professional Newsletter, which keeps you informed on the latest Evernote updates, features, and strategies.


A FREE Evernote Note Template Starter Kit to help you begin to use Evernote as soon as you leave the workshop ($57 Value)



Continued discounted pricing for future classes offered in the Evernote Workshop Series
---
FAQ's
May I invite a friend to this workshop?
Yes, feel free to invite a friend, colleague, or associate to attend. Please share this page with them so they can register.


Should I bring my devices to the workshop?
Yes, you are encouraged to bring at least one device to training (a laptop is preferred, but not required). You many bring more if you choose to.


Do I need to register for an Evernote account before training?
Yes, to best use the time we have to learn, please register your Evernote account before the workshop. You can sign up for an Evernote account here.
** If you already have an account, there is no need to register again. Keep in mind, you only need one Evernote account for all your devices.


Do I need to download the Evernote app to my devices before the workshop?
Yes, to best use the time we have to learn, please download the Evernote app to your devices before the workshop. You can download Evernote here.
** Keep in mind; login in to Evernote on each device with the same Evernote account.


What version of Evernote will be covered in this workshop?
The workshop is designed for the latest version of Evernote.
If you would like to upgrade Evernote and need some assistance, please see this helpful link - "How To Install and Update Evernote"


Will I be able to ask the presenter personal use questions during the workshop?
Yes, your questions are welcome during the workshop. If your question requires an extensive answer or is not relevant to other attendees, time will be made available after the workshop to address your question.


Can I pay for the workshop by check?
Yes, you may pay by check on the day of the workshop at the check-in table. Make sure you click or tap 'Show Other Payment Options" and select the "Pay Offline" button in the payment section above. This will let us know that you plan to pay by check. Make checks payable to - DR Consulting Services, LLC. Thanks!


Can I pay for more than one Workshop attendee?
Yes, you may pay for up to 5 attendees (including yourself). Please send me an email with your attendee list -- dave@drcs-solutions.com


Where should I park and what door should I enter?
Please park behind the Ottawa University building and enter the back center doors. You will be guided from there to the workshop classroom.