When and where
Location
SFDC Concourse Exhibition Hall 635 8th St San Francisco, CA 94103
Description
Every year, the Evernote Conference brings together our amazing global community of users, developers and partners for a series of inspiring talks, sessions, and workshops. Our annual conference will be returning to San Francisco on September 26th and 27th.

More conference. More conversation.

Last year, over eight hundred people came to San Francisco for our one-day event to exchange ideas, expand their Evernote knowledge, and build connections with fellow users and developers. This year, we're spreading the programming over the course of two days.

We want to make the Evernote Conference a great experience for our entire community so we've developed unique programming for developers, users and entrepreneurs. Attendees will learn from members of the Evernote team, our partners and peers, Evernote Ambassadors, and some very special speakers.

The conference will also offer attendees an opportunity to dive deeper into technical workshops with our Platform team and third party developers and receive hands-on training on ways implement Evernote in your business.

For businesses
Hear from well-respected industry professionals about how they use Evernote at work, and walk away with new Evernote skills you can deploy at your office right now.

For freelancers
Learn how to make Evernote your mobile hub - from office to couch to coffee shop, and get tips on using Evernote to replace less cost-effective tools for solo workers.

For individuals
Discover how to use Evernote to hack your life. Become a master at keep track of inspiration and ideas, travel plans, and personal projects, and be the first to know about technology trends.

For developers
Understand how to get started creating apps for the Evernote API, and learn actionable strategies for improving workflow between designers and developers.Of course, the event wouldn't be complete without some exciting announcements!


Meet our Keynote Speakers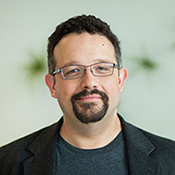 Phil Libin
CEO, Evernote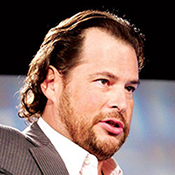 Marc Benioff
Chairman and CEO, salesforce.com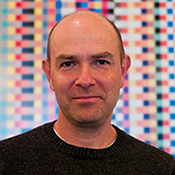 Chris Anderson
CEO, 3D Robotics
Additional Speakers
Brit Morin -

Founder, Brit + Co.
Randy J. Hunt - Creative Director, Etsy
Mark Ayzenshtat - VP of Augmented Intelligence, Evernote
Dave Engberg - CTO, Evernote
Andrew Rosenthal - Business Development, Jawbone UP
Loic LeMeur - Founder, LeWeb
Aaron Walter - Director of UX, MailChimp
Eric Migicovsky - Creator, Pebble
Nate Weiner - CEO, Pocket
Dave Winer - CEO, Small Picture, and RSS creator
Agenda
Day 1 - Thursday September 26

9 AM
Registration and Breakfast

10 AM
Welcome Keynote

12 PM
Lunch

- Breakout Sessions and Talks-

1 PM
Talk 1
State of the Platform
Seth Hitchings - VP Platform Strategy, Evernote
Talk 2
TBA
Workshop 1
Evernote for Work: Tips for Project Coordination Workshop
Josh Zerkel - User Education Specialist, Evernote
Workshop 2
Evernote for Work: Live Question & Answer Session
Josh Zerkel - User Education Specialist, Evernote

2 PM
Talk 1
Sum of our Parts: Analytics at Evernote
Dave Engberg - CTO, Evernote
Talk 2
Connected UX
Aarron Walter - Director of UX, Etsy
Workshop
Mobile SDKs: Getting Started with the Evernote API
Mustafa Furniturewala - SDK Engineer, Evernote

3 PM
Talk 1
Running Your (Big or Small) Business with Evernote
Josh Zerkel - User Education Specialist, Evernote
Jim Cregan - Founder, Jimmy's Iced Coffee
Russell Curtis - Director, RCKa Architecture
Stacey Harmon - Principal, Harmon Enterprises
Lindsey C. Holmes - Founder, Usable Tech Co.
Brandie Kajino - Author, Spoon and Saucer
Talk 2
On Your Own Terms: The Future of Online Content Consumption
Rafe Needleman - Director of Developer Relations, Evernote
Dave Winer - RSS Creator, SmallPicture
Edwin Khodabakchian - CEO, Feedly
Nate Weiner - CEO and Founder, Pocket
Jakob Bignert - Product Manager, Evernote
Workshop 1
Evernote Business API Workshop
Julien Boedec - Partner Integration Manager, Evernote
Workshop 2
The Mobility Platform: Intro to the Honda Vehicle API
Honda Silicon Valley Lab

4 PM
Talk 1
Evernote for iOS7: Behind the Scenes
Jim Dusseau - Senior iOS Engineer, Evernote
Talk 2
Wearable Technology: What's Next?
Loic LeMeur - Founder, LeWeb
Eric Migicovsky - Creator, Pebble
Andrew Rosenthal - Business Development, Jawbone UP
Braeden Kepner - Software Engineer, Evernote

5 PM
Closing Keynote
Chris Anderson - CEO, 3D Robotics


Day 2 - Friday September 27

9 AM
Registration and Breakfast

10 AM
Welcome Keynote
Phil Libin - CEO, Evernote
Marc Benioff - Chairman & CEO, salesfore.com

12 PM
Lunch

- Breakout Sessions and Talks-

1 PM
Talk 1
Building Better Business Products
John McGeachie - VP Sales Evernote Business, Evernote
Talk 2
An Inside Look at Penultimate
Felipe Baytelman - Penultimate iOS Engineer, Evernote
Workshop 1
Evernote for Work: Tips for Smarter Teams Workshop
Josh Zerkel - User Education Specialist, Evernote
Workshop 2
Evernote for Work: Live Question and Answer Session
Josh Zerkel - User Education Specialist, Evernote

2 PM
Talk 1
Augmented Intelligence: Your Mind as the Most Important Device
Mark Ayzenshtat - VP Augmented Intelligence, Evernote
Zeesha Currimbhoy - Senior Software Engineer, Evernote
Talk 2
Designing Awesome Teams
Randy J. Hunt - Creative Director, Etsy
Workshop
Tiny Pictures: A PNG Optimization Case Study
Ben Zotto - Head of Penultimate Products, Evernote

3 PM
Talk 1
How We Made Meetings Suck Less
Jack Hirsch - Head of Desktop Products, Evernote
Naomi Pilosof - Product Manager, Evernote
Talk 2
TBA
Workshop
App to App: Design and Surface Local APIs
Ty Smith - Sr. Android Engineer, Evernote
Workshop
Evernote API and the Semantic Web: Building Context Booster
Sebastian Kupers - Co-Founder, The Otherland Group

4 PM
Talk 1
Brit + Co.: How Technology Enables Creativity
Brit Morin - Founder, Brit + Co.
Talk 2
Evernote to Accomplish the Amazing: Using Evernote in the Yukon, the Conference Room and Everywhere in Between
Peter Gold - Editor-in-Chief, HRMash.com

5 PM
Closing Remarks

6 PM
Afterparty

DEVCUP
In addition to being a great networking event for our users, partners and fans, the Evernote Conference is a platform for talented developers to showcase some of the most creative and ambitious apps they've spent months working on. Our annual Devcup competition will offer attendees an exciting glimpse at the best apps that work with the Evernote platform. Top designers and developers will be presenting their apps and competing for a series of awards at the conference.




Join us

Don't miss this opportunity to join fellow Evernote enthusiasts, members of the developer community, partners, and Evernote employees from around the world to learn, get inspired, and geek out over all things Evernote.

Check back for updates, as we'll be announcing speakers and sessions over the coming weeks.

Let your friends know that you'll be attending Evernote Conference on Twitter, Facebook and other social networks using the hashtag #EC2013

We look forward to seeing you in San Francisco!