Description
The Evernote Accelerator is an intense, intimate residency program for six small startup teams. But once a week we're opening our doors to the public in a series of public events. Come meet our teams and see some great speakers:
About Jason Calacanis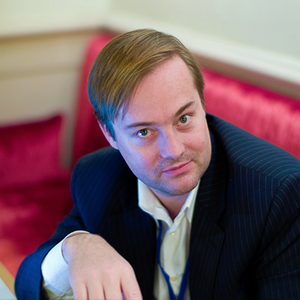 Jason Calacanis is the founder and CEO of Inside.com, which will launch in late 2013.
Calacanis is an active angel investor and has hosted the popular podcast "This Week in Startups" since 2009. After three years of hosting TechCrunch50, he founded LAUNCH Media, which publishes the LAUNCH Ticker and produces a number of events including the annual LAUNCH Festival in San Francisco. The Festival features 50+ startups that launch in front of 5,000+ industry leaders. Previous graduates include Mint, Dropbox, Yammer, Fitbit and Room 77.
Prior to that he was the CEO of Weblogs, Inc., a network of widely read blogs including Engadget, Joystiq, and Autoblog. Founded in January 2004, Weblogs, Inc. became a wholly owned subsidiary of AOL in November of 2005. Calacanis maintained editorial supervision over Weblogs, Inc. as a senior vice president of AOL.
Prior to forming Weblogs, Inc., Calacanis was CEO and founder Silicon Alley Reporter, a must-read monthly that chronicled New York's Internet and new media industries, that was eventually sold to Dow Jones.
Calacanis is known for his insights into the media and tech industries, and he is often quoted in trade and consumer media outlets. He also keynotes industry conferences worldwide. His thought-pieces can be read on http://blog.launch.co/.
About the Evernote Accelerator

The Evernote Accelerator is an intense residency program for the best independent teams building apps that work with Evernote. For four weeks, Accelerator teams will study a startup curriculum, attend workshops with Evernote engineers and designers, mingle with Silicon Valley influencers, and hack at their apps. It culminates in a demo day on November 14.
Travel, housing, and our legendary catered daily team lunches are included. Office space is provided in the Evernote building.
Each of the 2013 Evernote Accelerator teams won their spot by competing in the Evernote Devcup competition.