Evergreen Perinatal Education One-Day Breastfeeding Training for CCHS Out-P...
Description
Supporting Women and Their Families in Feeding Decisions:
Best Practice in Prenatal and Early Post-Partum Care
Presented by: Molly Pessl, RN, BSN, IBCLC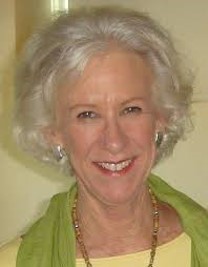 Molly is a Registered Nurse and Internationally Board Certified Lactation Consultant. She has spent most of her 57 year career with a focus on family-centered maternity care. She worked at Evergreen Hospital Medical Center in Kirkland, Washington from 1984 - 2003, following 5 years as a health educator and clinician for a hospital-based nurse-midwifery service. During her years at Evergreen Hospital, Molly developed comprehensive parent and professional education programs, the regional breastfeeding center, a postpartum follow-up clinic and Baby-Parent Groups. These programs led to the first US designation of "Baby Friendly" by UNICEF and the World Health Organization. She served on the International Board of Lactation Consultant Examiners and is a past president of that board. Molly also served four years as the International Lactation Consultant Association representative to the US Breastfeeding Committee. Molly is currently the director of Evergreen Perinatal Education, a consulting and education program for professionals.
Please Note:
This ONE-DAY breastfeeding training is being held in an effort to support Contra Costa Health Services out-patient perinatal staff with best practice in prenatal and early post-partum care.
At the end of this session you will be able to:
1. Describe the importance of human milk for human babies
2. Describe the common barriers to effective communication about breastfeeding
3. List hospital routines that influence breatfeeding success
4. Discuss the advantages of keeping babies close to their mother's skin
5. Discuss practices that can help to avoid unnecessary use of formula
6. Discuss the rationale of restricting pacifier use in the early weeks of breastfeeding
7. Develop a care plan to help a mother with nipple pain, engorgement
8. Discuss the importance of a cohesive healthcare team
Continuing Education Credits
International Board of Lactation Consultant Examiners, Provider Number: CLT108-4
7 CERPs (For IBCLCs only)
Commission on Dietetic Registration
CPE 7 hours, Category II (For RDs only)
Provider approved by California Board of Registered Nursing, Provider Number: CEP 14127
7 contact hours (For RNs only)
Training sponsored by Contra Costa Regional Medical Center (CCRMC)
For Inquires Contact:
Marlene Ceballo, RD, CLEC
Tel: (925) 646-5200
E-mail: marlene.ceballo@cchealth.org