Description
In 2014 and again in 2015 Ellis Stewart was caught up in the two worst disasters in the history of Mount Everest climbing whilst attempting to reach the summit of the mountain. Join us for an evening for Nepal as Ellis launches his highly anticipated book about these two years on the mountain. The book depicts a twenty year journey to the mountain which ended in tragedy and heartache, twice.
All proceeds raised on the evening will go to Community Action Nepal supporting the mountain people of Nepal. Ellis has also agreed to donate all proceeds from the book sales on the night to the charity.
Live entertainment and hot food will be available for the ticket price. Ellis will also be signing copies of his new book.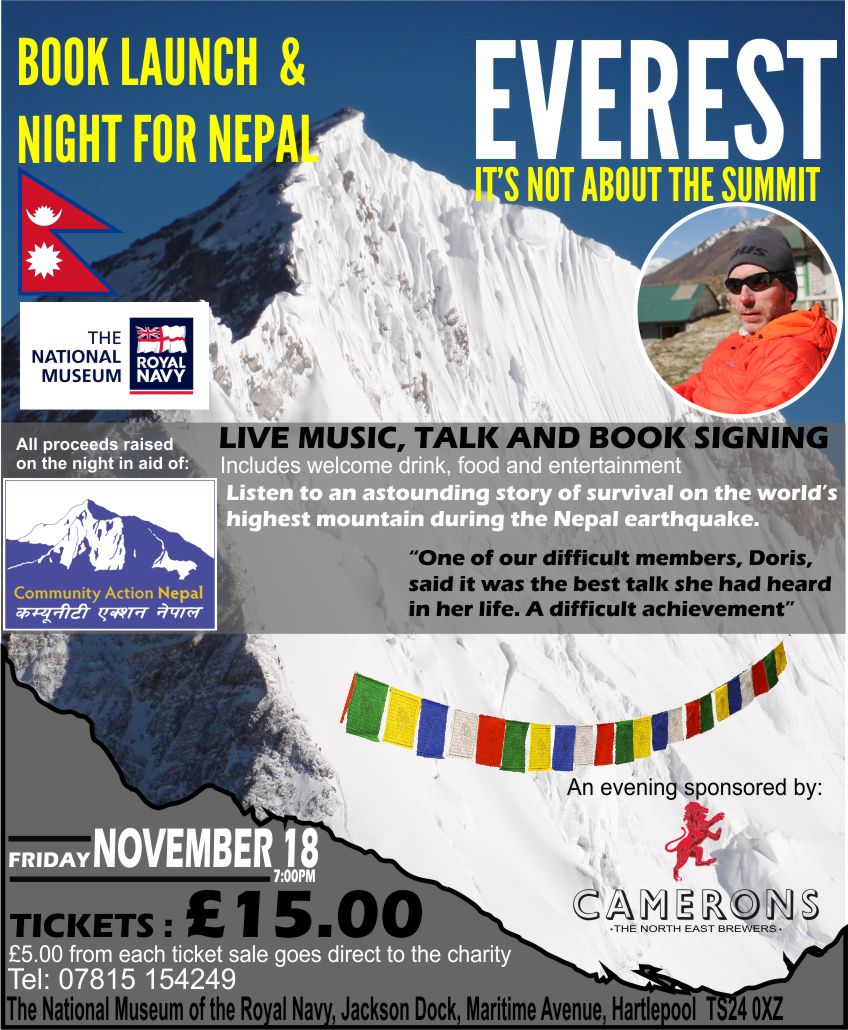 Date and Time
Location
The National Museum of the Royal Navy
Jackson Dock
Maritime Avenue
Hartlepool
TS24 0XZ
United Kingdom