Evento Virtual Informativo: Bienvenidos a EQ Essentials en Español

Monday, June 26, 2017 from 9:00 AM to 10:00 AM (PDT)
Event Details
Bienvenidos a EQ Essentials en Español 
Desde Julio 2017,  Six Seconds estará ofreciendo la primera parte de su prestigiosa certificación de Asesor EQ Certificado (EQAC), nuestro curso de entrenamiento de dos dias EQ Essentials, por primera vez totalmente en español!  
¿Por qué esta certificación?
Las investigación del Foro Mundial Económico, "The Future of Jobs", identifica claramente a la inteligencia emocional como una de las competencias principales que necesitaran los lideres para el futuro, así como para alcanzar el éxito en su vida persona y profesional. La capacidad de medir la inteligencia emocional o EQ es el punto de partida para mejorar el desempeño
 Te invitamos a unirte a este evento virtual conducido por Fiorella Velarde, Consultora LAC de Six Seconds y Entrenadora EQAC en Español.
En este evento virtual aprenderás:
- La importancia de "cómo" y por qué" medir la inteligencia emocional (EQ)
- Cuales son los beneficios de convertirte en un Asesor EQ Certificado por Six Seconds
- Aplicaciones prácticas para poner en EQ en acción en diversos campos.
- Cual es el primer paso para certificarte asistiendo al curso de EQ Essentials en Julio 2017 en Monterrey, Mexico.
Que: Presentación Virtual en Tiempo Real      
Cuando:  Junio 26 -  Hora: 9:00 am PST (San Francisco)  / 11:00 am CDT (Monterrey, Mexico) Hora Mundial    World Times: http://tinyurl.com/Asesor-Mexico                                                           
Inscripciones: Puedes inscribirte para la presentación virtual (incluye un enlace para la grabación) o solamente para recibir la grabación del evento.    
La inscripción para este evento es gratuita, pero si lo deseas puedes hacer una donación para el  maravilloso proyecto "EQ for Children's Day"  de Six Seconds, organización  sin fines lucro  501(c)3 cuya misión es conseguir que un billón de personas practiquen la inteligencia emocional en el mundo (www.6seconds.org).
Welcome to EQ Essentials in Spanish! 
Starting this July 2017 , Six Seconds will be offering the first part of the powerful EQ Assessor Certification in Spanish, for the first time in Spanish!

Why EQ Essentials?
The World Economic Forum's "The Future of Jobs" research identifies emotional intelligence as one of the top skills for the future and professional success. Measuring EQ is the starting point to improve performance.
So please join  Fiorella Velarde, Six Seconds Senior LAC Consultant. 
You will learn:
- Why and how measuring EQ
- The benefits of becoming an EQ Profile
- Practical applications
What: Online Webinar presentation
When:  9:00 am PST (San Francisco)  / 11:00 am CDT (Monterrey, Mexico)  
World Times: http://tinyurl.com/Asesor-Mexico                                                           
How: Register for the Live Webinar (includes a link to the recording) or the Recording Only.
Registration is free or you may choose to register and donate. Donations go to the EQ for Children's Day project via Six Seconds, a 501(c)3 nonprofit working toward a billion people practicing emotional intelligence (www.6seconds.org).
Presentadora: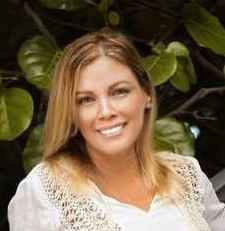 Fiorella Velarde 
Fiorella Velarde, Six Seconds Senior Consultant LAC & Certified Resilience Trainer/Coach works with organizations, families and individuals assisting them in achieving their full potential through the use of emotional intelligence. Formally trained as a psychologist and educator, Fiorella Velarde is the founder of Eduhearts, a Florida-based initiative that brings parents, students and educators together for a life-long journey into EQ.
Have questions about Evento Virtual Informativo: Bienvenidos a EQ Essentials en Español ?
Contact Six Seconds
Organizer
Six Seconds is a global network of change makers committed to supporting one billion people to practice emotional intelligence.
We are a not-for-profit organization, dedicated to supporting people to create positive change -- everywhere, all the time.  Our network is global, with offices and representatives in 25 countries, and members everywhere... practicing the skills of EQ so people create stronger connections, make more sustainable decisions, and thrive.