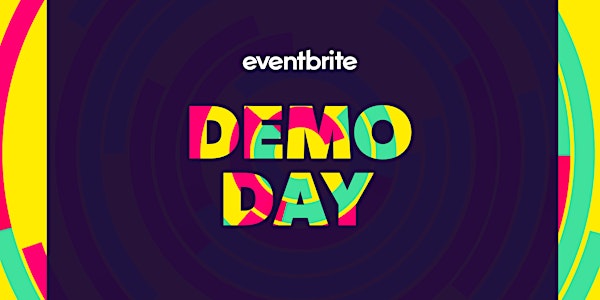 Eventbrite Demo Day
Join the Eventbrite R&D and Innovation team at SXSW as we demo upcoming Experiments and present on our latest Partnerships and Prototypes
When and where
Location
Maggie Mae's (Gibson Room) 512 Trinity Street Austin, TX 78701
About this event
We're taking over the Gibson Room at Maggie Mae's on 6th street on Sunday, March 10th during SXSW to show-off the latest and greatest that make up the future of Eventbrite. We've got you covered from demos over breakfast tacos and mimosas to presentations over a brisket lunch buffet and open bar leading into more about our partnerships and prototypes. Come and go or join for us for the entire day:
________________________________________________
Demos & Breakfast (10:00am - 11:30am)
We're starting the morning off right: Breakfast Tacos, Bloody Mary's and Mimosa Bar while our Innovation team demos some of our upcoming initiatives. Join us as we show-off the future of Eventbrite and live event experiences, including:
Eventbrite Studio: We're unlocking the power behind our creator's brand within our Platform with new and advanced custom design tools
Sponsorships: We're helping keep the events you love bigger and better by connecting supportive sponsors with event creators
Eventbrite Marketing Services: We're connecting creators with powerful platforms like Facebook to help promote their events
Venue Marketplace: We're matching amazing and available venues with the wonderful events that are in need of a space
Eventbrite Digital Experience: We're experimenting and exploring how to bring our virtual and streaming events to life
On-Site Product Development: We're expanding our RFID and other day-of technologies, such as Cashless solutions
Eventbrite App Store (Spectrum): We're partnering with the best software and hardware partners to offer the more power behind out platform
________________________________________________
Sessions (12:30pm - 2:30pm)
It wouldn't be a great afternoon in Texas without Brisket, and we're making it a buffet over open bar. Come hear from our product leaders and entrepreneurs -in-residence as we talk through our product innovation and strategies, including:
12:30 - 1:15: Inside Eventbrite Innovation: Product Innovation @ Eventbrite
1:30 - 2:15: Apps & Integrations: How technology partnerships foster success for the end user.
No single tech product can meet all demands of a diverse userbase. Drop in for a panel discussion where we will learn from Lyte, ToneDen, and Prism about how the interconnectivity of technologies fosters the ultimate success of the end user. In our case, the end user is the event creator, promoter, venue, festival, etc.
2:30 - 3:30 - In the Moment: How Brands Have Embraced Experiences
Featuring: Alan Miller, COLLiDE Agency
________________________________________________
Prototypes & App'etizers (3:30pm)
Appetizers, Open Bar and Rapid Prototypes; come hear from our own R&D product engineering team on some of our most recent experiments; including the launch of of our new Moments App.