Description
Join Tennessee Conservatives Concerned About the Death Penalty and the University of Tennessee College Republicans in examining Tennessee's death penalty. Ray Krone, the nation's 100th death row exoneree will share his story after a brief film.
About Tennessee Conservatives Concerned About the Death Penalty (TNCCADP): TNCCADP is a network of political and social conservatives who question the alignment of Tennessee's capital punishment system with conservative principles and values.
Together, we are questioning a system marked by inefficiency, inequity and inaccuracy.
We are concerned for a number of reasons:
Small government and the death penalty don't go together, especially when we compare the high costs of capital punishment to life without possibility of release.
The death penalty system creates a roller coaster for family members of murder victims.
We're investing too much in a system that doesn't keep us any safer than the alternatives.
The death penalty contradicts our values about protecting life.
Nationally, at least 160 death row inmates have been released after evidence came to light that they were wrongfully convicted. Despite our best intentions, human beings can't be right 100 percent of the time
---
Ray Krone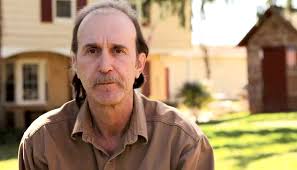 Ray Krone co-founded Witness to Innocence in 2003. Before his exoneration in 2002, Ray spent more than 10 years in Arizona prisons, including nearly three years on death row, for a murder he did not commit.
His world was turned upside down in 1991, when Kim Ancona was murdered in a Phoenix bar where Ray was an occasional customer, and he was arrested for the crime. He was sentenced to death in 1992.
In 2002, with the help of attorney, he convinced an appeals court that DNA found at the murder scene indicated the guilt of another man. When prosecutors dropped the charges that April, Ray became the 100th person exonerated from death row since the reinstatement of capital punishment in the United States in 1976.
Ray now lives with his partner Cheryl Naill in Tennessee, and devotes his life to improving the criminal justice system that failed him. "I would not trust the state to execute a person for committing a crime against another person," he says. "I know how the system works. It's not about justice or fairness or equality. Any chance I can, whether I start with one or two people or a whole auditorium filled with people, I'll tell them what happened to me. Because if it happened to me, it can happen to anyone."