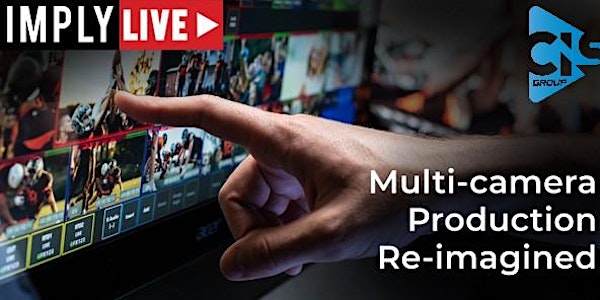 Event: The Future of Live Production
When and where
Location
CIS Group Corporation 15712 Southwest 41st Street #10 Davie, FL 33331
Description
Join CIS Group, SimplyLive and Broadfield Distribution on February 4th for a live demonstration of the ViBox and learn more about the new generation of multi-camera video technology.
What you'll see:
A demonstration of the SimplyLive ViBox. The ViBox Platform is a new generation of multi-camera video technology, with a suite of flexible applications designed for producing the highest quality live sports. Its easy-to-use software applications include a broadcast-quality switcher, a slow-motion replay system, a referee-review and coaching analysis application, and a master recorder - all running on a flexible, powerful hardware server.

Who should come?
Any multi-camera sports producer or facility who wants to ...

Produce more content with less dollars

Work with systems that are extremely flexible and easy to use

Expand your business without breaking the bank

Purchase production tools that won't be obsolete in a year
Why should you come?
The ViBox features an intuitive touch screen interface that is designed for storytelling and high-quality show production. Anyone can learn to use it in a few minutes, it is simple enough to produce live sports with just one person - yet it can scale to a collaborative multi-user workflow when your productions call for it. SimplyLive's vision of the future of multi-camera production, the ViBox Platform, may transform your productions.


Come experience the SimplyLive ViBox for yourself and see the future of multi-camera Production. Register today!
Event Details:
Tuesday, February 4th - 10:00am - 4:00pm
CIS Group Office: 15712 SW 41st street Suite 10 Davie, FL 33331