Description
Event Postponed.
Check your email for details and request for refund.
Thank you for understanding.
Tale of Two Solo Entrepreneurs that went from Idea to Exit. On to Serial Entrepreneurship & Investing.
Agenda
6.00 pm to 6.30 pm Check in. Wine and Sushi.
6.30 pm to 6.45 pm Intros and Welcome
6.45 pm to 7.45 pm Talks
7.45 pm to 8.00 pm Q&A , Wrap Up and Networking
Two amazing women entrepreneurs that took their idea to launch and successfully exited the first time. Then went on to become serial entrepreneurs and now actively invest in early stage startups.

1st Speaker : Ms. Anu Skukla, CEO RewardsPay and Botoco.ai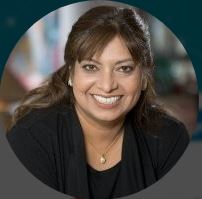 Anu Shukla is a serial entrepreneur currently working on RewardsPay, her fourth venture. Prior to this, she was the Founder & CEO of Offerpal Media, a pioneer in the virtual currency markets providing monetization services to over 2000 social and casual games. Before Offerpal, Anu was the Founder & CEO of Mybuys Inc. Mybuys is a venture-backed company in the eCommerce personalization market. Prior to Mybuys, Anu pioneered the category of Internet Marketing Automation as Founder & CEO of Rubric, Inc. Rubric was acquired in 2000 for $366 million.

Prior to Rubric, Anu has held a variety of executive roles including the VP of Marketing and Product Strategy at Versata (VATA), and Vice President of Worldwide Marketing and Product Management at Compuware/Uniface Corporation (CPWR).

2nd Speaker : Ms Aihui Ong.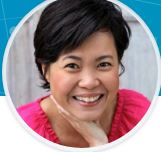 Aihui (pronounced i-we) can share with you all the adventures of being a solo-founder.

Most recently, Aihui was the Founder & CEO of EdgiLife (now called SnackNation Insights). She built a pioneering platform that helped CPG companies rapidly perform A/B test on their products, concepts, messaging by leveraging a large nationwide health and wellness community called LoveWithFood.com, one of the nation's fastest-growing snack subscription business. She built the B2B2C company from the ground up, from writing the initial software on Ruby on Rails to growing sales from zero to multi-million dollar in revenues to raising millions in venture capital since its founding in 2012. EdgiLife was named one of the fastest-growing companies by Inc 5000 and one of the top 50 fastest-growing women-led companies in America. EdgiLife and LoveWithFood were acquired by SnackNation in 2018.

Aihui is an active speaker at tech conferences globally and has been interviewed by Inc, CNBC, Today Show, Fast Company, TechCrunch, and others. Aihui is currently an Investment partner at XFactor Ventures, a fund run by full-time female entrepreneurs funding other female entrepreneurs going after billion dollar opportunities.

Aihui holds a BSc. in Computer Science from the National University of Singapore and a MBA from Warwick Business School.


We expect this event to sell out. Please sign up soon. We will have Q&A and you will be able to ask your questions and receive quidance.