EVENT POSTPONED! New Dates TBD PRESALE Shopping Ticket | Spring 2020 JBF Do...
Description
EVENT POSTPONED! New Dates TBD
Welcome to Just Between Friends Douglas County!
We understand that kids grow fast, and keeping up with their needs can be expensive, so we create a community event twice a year where families can sell the things their kids are no longer using, and buy what they need at 50-90% off retail.
Shop the PRESALE to get the biggest selection of items at the best prices! Get your ticket today!
---
PRESALE SCHEDULE:
Wednesday, April 1st, 2020 -

11:30am - 9pm Ticket $20 ($30/door)


12:30pm - 9pm Ticket $15 ($25/door)


1:30pm - 9pm Ticket $10 ($20/door)


2:30pm - 9pm Ticket $5 ($10/door)


4pm - 9pm | Cost FREE ($10/door)


5pm - 9pm | Cost FREE ($10/door)


6pm - 9pm | Cost FREE ($10/door)

SALE SCHEDULE:
Thursday, April 2nd - Sunday, April 5th | $2 Admission (Get a FREE TICKET here!)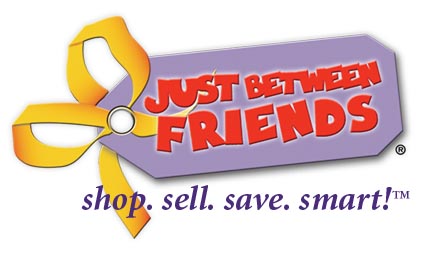 ---
Limited Regular and Group Tickets available. 1 ticket per person. Your ticket is your START time, you can arrive at any point after this. *Participating Consignors and Volunteers shop the same day at the same or earlier times.


What to expect Presale shopping:
1. You will find a HUGE selection of items. In the Spring we had over 190,000 items in our inventory. The earlier you shop in the day the better the selection.
2. Possibly a long checkout line - if you do not like crowds and lines then please choose to shop with us another day. We are open Thursday & Friday 9am-7pm, Saturday & Sunday 9am-3pm.
3. You will be walking a lot, so wear comfortable shoes, and bring a water bottle and a snack. Plan ahead and give yourself a couple of hours.
4. Presale is a KID FREE event, no children between 12 months and 12 years of age are allowed before 6pm on Wednesday. Children are allowed all other days of the event.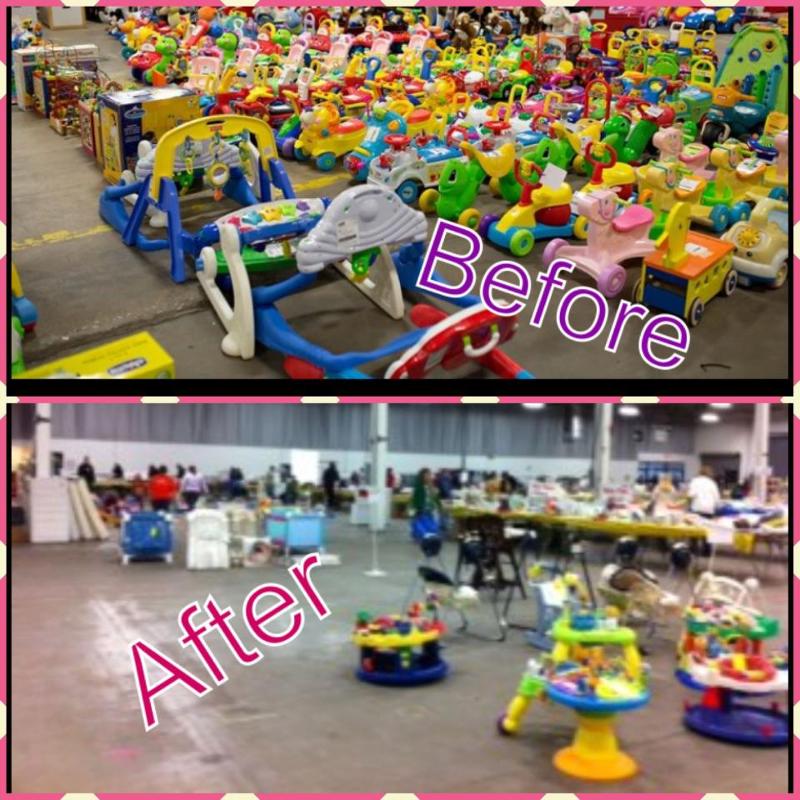 For more information and a complete schedule go to www.douglascounty.jbfsale.com or call 720.255.1523
. . . . . . . . . .
SALE SCHEDULE: ($2 admission at the door)
Thursday 9am - 7pm

Friday 9am - 7pm

Saturday 9am - 3pm New merchandise!

Sunday 9am - 3pm 50% OFF SALE!


---
FAQs
Is there an age limit to enter the Presale event? YES - Children over the age of 12mos old are ONLY allowed at 6pm on Wednesday. Children are allowed Thursday-Sunday anytime.


Can I bring a stroller or wagon to shop with? YES


Is my registration/ticket transferrable? YES


Do I have to bring my printed ticket to the event? No, you can show us the ticket on your phone!
Cash, Checks & Credit Cards Accepted