Description

The ultimate playbook to triple your revenue, create lifetime customers and dominate your market in 90 days or less.
There's no denying that events drive massive business deals. This summit brings the top 30 event producers and growth marketers to teach the best hacks for growing your business with events. Get ready to discover the fastest channel to acquire and engage customers and 10x ROI.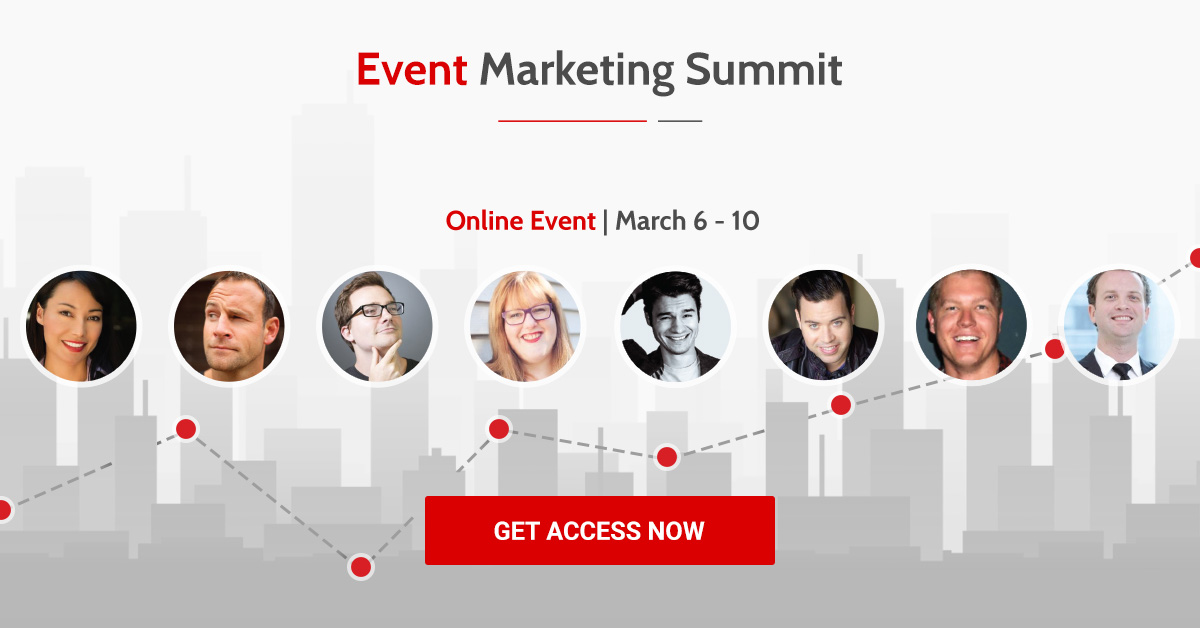 In this game-changing virtual event you will learn:
How to build an engaged community from 0 to 1,000+ members in less than 30 days
How to create lifetime customers from events and dominate your competition.
How to 10x your ROI from events on a shoestring budget.
How to run a profitable in person event from scratch.
Access to the top software tools for virtual and in person events.
Growing brand revenue 300% through event based marketing.
Growth hacks for securing massive email lists from partners.
How to grow a podcast from no audience 1,000% in 6 months.Secrets the general public doesn't know about ticket pricing.
Email marketing hacks for virutal and in person events.
EventBrite hacks that get you in front of thousands of new attendees.
How to get 10,000 new virtual event attendees from LinkedIn.
How to sell a high dollar virtual program to a large audience
The summit focuses on fundamentals, best practices and unconventional guerilla tactics used by the hottest virtual and in-person events today. (taught by people who are doing it now). 20K+ marketers, industry leading brands, entrepreneurs and event producers will attend.

This summit is packed with LIVE keynotes, never before heard expert panels, and hands-on workshops.