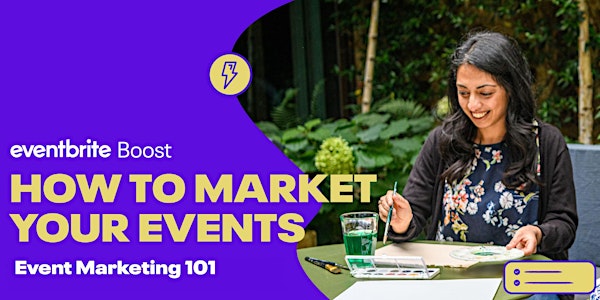 Event Marketing 101: Event Promotion Basics
Event Marketing 101: Intro to Event Promotion
About this event
🚨 You can always watch by clicking on this link at the time of the stream - an RSVP isn't required! 🚨
This webinar covers everything you need to know to get started promoting your events!
You'll learn where your time and marketing efforts are best spent, where to find your customers and how to pack out your event!
Event Marketing 101 specially focuses on giving you a high level understanding of event promotion, equipping you with an industry-tested path marketing for scaling your event business.
We'll focus on low-cost/high-impact marketing tools while helping you understand the next logical steps in growing your events.
Our goal is to make you a marketing rockstar, equipping you with the context you need to make decisions and show you how to accomplish these tasks using tools inside of Eventbrite!