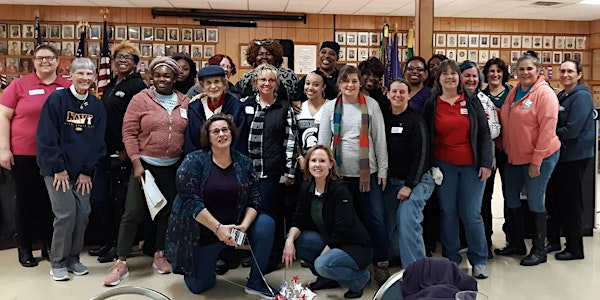 "EVENT IS POSTPONED" WINC For All Women Veteran 2020 Military Sisterhood In...
Description
The Military Sisterhood Initiative, a national peer support network of and for women of the military. Designed by military women and launched to connect and empower every military sister, in and out of uniform.
MSI Summit will empower female veterans and service women with resources, materials, and support needed during active duty and veterans transitioning into society.
WHO SHOULD ATTEND?

Female Veterans, Service Providers, Non-Profits Organizations and Corporate HR Representatives and Professionals who work with Active Duty military and female veterans.
Organizer of "EVENT IS POSTPONED" WINC For All Women Veteran 2020 Military Sisterhood Initiative (MSI) Summit
Founded in 2014, our goal is to help bring awareness to the issues facing women veterans nationwide while providing a space where they can live, laugh, and readjust to life after service; while also identifying their tribe of women vets who have their "six". We do that through our Military Sisterhood Initiative (in partnership with Challenge America), peer support groups, retreats, Military sexual trauma intensive therapy retreats, workshops, summits, and more. 
WINC: For All Women Veteran's ("WINC") mission is to revitalize the female veteran. And WINC is not just for female veterans who were injured or just female veterans who were injured in combat. WINC is for ALL female veterans and female active duty members. Promoting the physical, mental, spiritual, and emotional health of the female veteran is one aspect of our organization. With more awareness, we believe more women will have access to the proper health care, the proper treatment for military sexual trauma, and even the proper treatment when going to a VA facility, among other things.