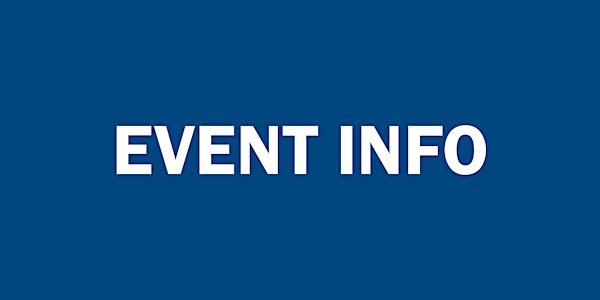 EVENT INFO - HOTELS - FRANKFORT SIGHTS - ICEBREAKERS FOR REUNION
HOTELS - NEW PLACES IN FRANKFORT - REUNION ICEBREAKERS PLEASE Reach out to any of the Committee members with any questions.
By FHS Class of 73 Reunion Committee
Location
2018 Haven Ave 2018 Haven Avenue Frankfort, IN 46041
About this event
3 days 20 hours

Mobile eTicket
Welcome to the Reunion Web Page here are some hotels, hot spots to visit and icebreakers to ease your way into the reunion.
HOTELS
Frankfort
The Roxy 765-242-3977
Nickel Plate Flats 765-605-1245
La Quinta 765-659-4400
Hotel Rossville(Air B & B) 765-426-1589
Lebanon
Holiday Inn Express 765-483-4100
Hampton Inn 765-481-2920
Quality Inn Express 765-482-4800
Lafayette (at State Road 26 & I-65)
Double Tree 765-446-0900
Holiday Inn Express 765-449-4400
Days Inn & Suites 765-746-7048
Candlewood Suites 765-447-3434
Baymont Inn 888-650-0075
Courtyard by Marriott 844-205-0201
Drury Inn 765-447-7707
Hampton Inn 888-650-0075
If you have some time and are interested in things that may have changed since you were her last time.
Ivy Tech College (1 blk east of sq on Clinton St.)
Prairie Creek Park (1 blk east of sq on Washington St)
Sapphire Bay Aquatic Center at TPA
TPA
The Oasis (Old Georgie Porgie) south of Frkfrt on 39
Vintage Café (Old Island)
New IU Hospital replaced CC Hospital S. Jackson St.
New Police Station west on 28
Fro Yo Yogurt ( North of tracks N. Jackson St)
Milky Way (New Soft Serve Flavor)
Fresitas (1 blk west of Square on W. Wash St)
Culver's (across from High School)
ICEBREAKERS
It's sometime overwhelming to walk into a room with people you haven't seen for years. Don't worry! Each and every one of us has those same feelings of what will I say Do I have anything in common with these people? We have 50 years of new material to explore with our classmates especially those we didn't know well in high school. I think you will be amazed at the interesting people and their stories if you reach out and ask. The reunion is all what we make it and I plan on having a great time. Here are some ideas for ice breakers. See if you can find these people and if not then you can talk about the goofy lady who came up with this DUMB idea.
Career is organizing your life or refurbishing your home
Lives in Portland (Indiana not Oregon)
Feeds all the Clinton Prairie students•
An officer for The Fraternal Order of the Eagles
A Road Dawg
In Dec dresses up in red, grows a beard and says ho ho ho
This class member got home from London in the last 48 hours
This classmate lives on Rohrabaugh Field
This gal and her husband laid on the beach instead of planting corn this year.
Once and for all who is better at ping pong Ricker or Miller?
Person studied entomology/apiculture & what is apiculture?
Before retirement she kept the money flowing from the US Treasury
Travels to Washington DC to serve on Solar Committee Meetings
Studied and became licensed in acupuncture after a life time of music
Loves to restore antiques
Who in their younger days beat both Ricker & Miller in a race
Wears several hats for Shoup's /Arborwood.
This man could hold his daughter in the palm of his hand when she was born
In Jan. spent 14 days seeing Galilee, Jordan River, Bethlehem & Nazareth
A longtime advocate for Coach Kids & Red Cross Blood Bank
A log cabin in the Woods with a trail of Hosta in southern Indiana
Drives a Red VW & has a yellow door in her home
A roto-tilling maniac on Hot Days
A member of Master Gardeners of Tippecanoe County
Currently staying in a camp ground in Crawfordsv heading to the E Coast
Need new shoes? Got you covered but you may need to travel to get fit
Heads up the annual Hot Dog Hall of Fame Golf Outing
Retired from Dentistry in Carmel IN & taught at IU Schl of Denistry
This Frito Bandito moved from Texas to Tennessee
Very recently returned from FL via the Holy Land
Former Sr. Design Engineer at General Motor
Once a Pixie always a Pixie
Before retiring sold men's suits
Took up violin later in life
Recently retired from Bed & Breakfast business
These 2 keep the gardens going at the Red Barn Summer Theatre
A retired Realtor Extraordinaire whose son is following in the business
This FBI employee knew the real story of Breached
Live in Lebanon and need a car call……
Indiana Repertory Theatre staff member for many years
May be close to a Guinness World record for most trips to Disneyland
Retired Rossville Community School District Marshall
Need printing go to Creative PGN
A FHS Bus driver who lives on Hot Dog Street
A Purdue Extension Specialist before retirement now in Alabama
Built a subway in Baltimore
Recipient of Frkfrt's Diamond of Excellence Award for her Volunteer Work
Spends her days with Seniors and weekends at Humane Society
Lives on a Lake that is Little but her door isn't yellow
Has grand twins…Sadie & Finn
Need a John Deere call…
The Male MC of 1973 Big Broadcast
Can be found on the 2nd floor of the Clinton County Courthouse
Louisville TV Mogul
Retirement Gig is at Goodwins Funeral Home
Still farming in Boone County but sneaks up to Clinton County
Moving to New Hampshire this summer
Lives in a log cabin in Delph
Need remodeling in Frkfrt don't forget to get a permit from…..
Can be found in West Elwood not Elwood…
She owns a Round Barn in Clinton County
Sorry I didn't have time to get one for everyone!