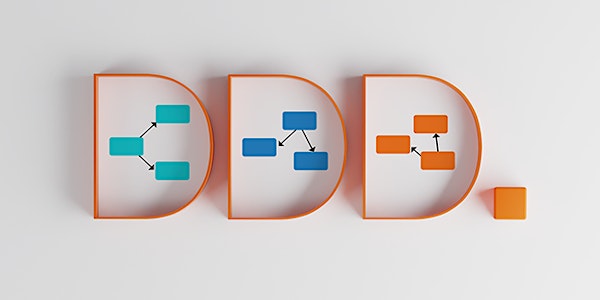 Event-Driven Microservices - beyond the fairy tale (Noon)
What lessons can we learn from concepts like DDD, CQRS, and Event Sourcing to help manage the complexity of our systems? Come and find out!
When and where
Location
JP Morgan Chase Tower 600 Travis St. 2nd Floor Conference Room Houston, TX 77002
About this event
Park in the parking garage located at 601 Travis St. Bring your garage parking ticket to have your parking validated!
Pizza lunch will be provided
Our applications need to be faster, better, bigger, smarter, and more enjoyable to meet our demanding end-users needs. In recent years, the way we build, run, and operate our software has changed significantly. We use scalable platforms to deploy and manage our applications. Instead of big monolithic deployment applications, we now deploy small, functionally consistent components as microservices. Problem. Solved. Right?
Unfortunately, for most of us, microservices, and especially their event-driven variants, do not deliver on the beautiful, fairy-tale-like promises that surround them.
In this session, Allard will share a different take on microservices. We will see that not much has changed in how we build software, which is why so many "microservices projects" fail nowadays. What lessons can we learn from concepts like DDD, CQRS, and Event Sourcing to help manage the complexity of our systems? He will also show how message-driven communication allows us to focus on finding the boundaries of functionally cohesive components, which we can evolve into microservices should the need arise.
Finally, we'll walk the talk and put the code where the promises are. We'll take a small monolithic application and evolve it to microservices in mere seconds.
About the speaker:
Allard Buijze is Founder and CTO of AxonIQ. Starting at the age of 6, he has developed a great passion for programming and has guided both large and small organizations in building performant and scalable applications. Now, he is on a mission to make implementations of large scale systems easier, using the concepts of Domain Driven Design, Command-Query Responsiblity Segregation and Event Driven Architectures. He created Axon Framework as an experiment initially, but when both large and organizations started using Axon as a solution to their complexity problems, AxonIQ was born.
Through his conviction that good craftsmanship can only be achieved through continuous and intensive exchange of experience with others, Allard is a frequent speaker at conferences and meetups and enjoys giving trainings to fellow developers and architects. Allard is also regularly found in board rooms, explaining the concepts and values of DDD, CQRS and EDA to C-level executives.
Sponsored by J.P. Morgan Chase & Co.
Technology ignites our business
- Technology is hard wired into everything we do. In fact, in many of our businesses, Technology is our product. We sell technology solutions to clients and we have some incredible talent across our 14 global technology hubs and additional strategic locations around the world who help us to do that
Last year we spent $9.5 billion on technology, of which approximately $3 billion is dedicated toward new initiatives. That rivals some of the biggest names in Tech! In 2016 we spent $600 million on emerging fintech solutions – which included building and improving digital and mobile services and partnering with fintech companies
40,000+ technologists
Our technology helps everyone from consumers to multinational corporate clients, sovereign wealth funds and those making multibillion dollar cross border payments. We build some of the largest, most highly used consumer banking and professional interfaces. Did you know that those interfaces are used by 50% of households in the US? Or that our Investment Bank securely processes $5 trillion in payments every day? Or that our Treasury Services business supports approximately 80% of the global Fortune 500
Opportunities around the Globe:
We have our 14 Global Technology Hubs and additional strategic locations around the world – and while they may be far apart geographically, they are all part of one unified team!
We based our 14 Global Technology Hubs and additional strategic locations in these locations based on their access to top technology talent, their proximity to our businesses and our ability to offer employees robust career development opportunities.
AgileLearner.com - 1 year subscription
Hello2Morrow.com - 1 year SonarGraph license
JetBrains.com - 1 year IntelliJ Ultimate license
Structure101.com - 1 year Structure 101 IDE plugin license
Webucator.com - voucher for one online self-paced course.
Want to present at a Houston Java User Group meeting? Contact Jim at jimbethancourt AT gmail DOT com.